Podcasts
27:01
Architecture & Design
Architecture & Design
Follow
2548 Followers
In this podcast Wes Reisz talks to Anastasiia Voitova about cryptography, how to design libraries to be usable by developers, and designing cryptographic libraries. We'll also discuss her talk from the recent QCon New York, , called "Making Security Usable".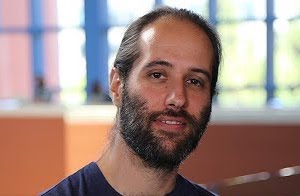 46:10
35:56
38:36
Culture & Methods
Culture & Methods
Follow
846 Followers
In this podcast Shane Hastie, Lead Editor for Culture & Methods, talks to Tony Grout and Chris Matts about building an IT risk management framework at a large bank and using that as a catalyst for a digital transformation.
26:16
The InfoQ Interviews Archive
Hear what senior developers from top companies such as Netflix, Uber and Facebook have to say on hot trends. Get valuable insights from a collection of over 900 interviews.