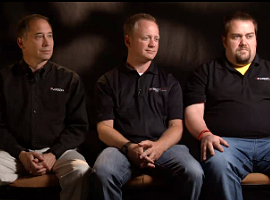 16:07
Followers
Three speakers from VersionOne discuss the importance of strong technical practices, software craftsmanship, how agile software development is similar to working in the theatre and how to get the right balance in documentation.
21:33
Followers
Elisabeth Hendrickson discusses her move from consulting to take on the role of Director of Quality Engineering for Pivotal Labs, how important engineering technical practices are to building quality in from the ground up and how scaling agile across many teams requires a structure that supports self-organization within organizational constraints.
19:51
Followers
Emma shares her view on Systems Thinking and why is it important in modern organizations that want to learn and move forward. She also delves into other topics from her experience such as working in the Middle East, women and technology and work-private life balance as a working mother.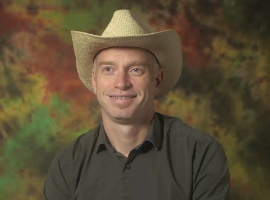 35:08
Followers
Bryan Beecham (aka Billy Garnet) reminds us that "XP not dead!" and shares his approach to teaching TDD and refactoring with Lego and applying XP and craftsmanship in teams as well as the human body.
28:51
Followers
Crista Lopes discusses the idea of using constraints to define styles of programming and architecture. Also: large scale static analysis of open source code, Open Simulator and VR, and much more.
31:21
Followers
Andrew Prentice and Jo Cranford talk about testing and development approaches at Atlassian, in particular the role of Quality Assistance and approaches to effectively testing JavaScript.
34:27
Followers
Neil Killick discusses his background in Agile and his thoughts on estimation in Agile software projects, in particular the discussion around #noestimates.
28:43
Followers
Gojko Adzic talks about the need to iterate and learn about business value before jumping into solutions. Impact Mapping helps visualize and learn which behavior changes impact business results. Those changes might not even require any kind of software delivery.
34:35
Followers
Brandon Carlson discusses his Agile journey, measurement and some code metrics tools he is working on. He also shares his views on professionalism and the importance of not fearing your customers.

19:04
Followers
Recorded at the 10th anniversary of the agile manifesto signing, Jim Highsmith discusses how he works with executive management teams to introduce and integrate agile techniques into enterprise organizations from both the business and IT sides. He defines adaptive leadership and discuses adaptive ALM, continuous delivery, lean and Kanban methods.
34:31
Followers
Are there repeated patterns of failure on Enterprise Agile Enablement efforts? Does success at the team level always result in success at the organization level? Sanjiv Augustine and Arlen Bankston discuss the Seven Deadly Sins that organizations repeatedly make so you can steer clear of them and benefit from a successful Enterprise Agile Adoption.
45:17
Followers
Brian Foote looks back at the promises of OOP and discusses which, if any, of them became reality. Also: a look at NoSQL, refactoring and code quality, testing and static typing and more.