Presentations
Older
01:02:31
Java
Java
Follow
616 Followers
Joe Grandja overviews OAuth 2.0 Login and walks through the necessary steps in setting up OAuth 2.0 Login using Google as the authentication provider.
33:08
Java
Java
Follow
616 Followers
Les Hazlewood goes beyond the traditional way to secure applications and deep dives into how Spring Security + Stormpath offer an instant user management system for Spring Boot applications.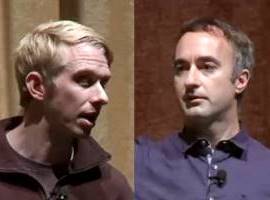 58:42
Java
Java
Follow
616 Followers
Rob Winch and Joe Grandja discuss how to easily secure an application with Spring Security 4.1 and focus on some of the new features found in Spring Security 4.1.
01:26:40
Java
Java
Follow
616 Followers
Rob Winch discusses how to rapidly and correctly apply Spring Security to an existing application. Rob demos security exploits and shows how to mitigate them, answers frequently asked questions.
01:31:15
Architecture & Design
Architecture & Design
Follow
1339 Followers
Roy Clarkson and Greg Turnquist discuss using Spring Data REST to build a back-end for a startup, exemplifying with Spring-A-Gram, an app built with Spring Data REST and secured by Spring Security.
01:27:08
Java
Java
Follow
616 Followers
Brannen and Fränkel cover the latest testing features in Core Spring, Spring Boot, and Spring Security, and tips on integration testing with TestNG, DB transactions, SQL script execution, etc.
01:24:46
Java
Java
Follow
616 Followers
Rob Winch discusses how to properly secure your RESTful endpoints and explores some common pitfalls when applying security to RESTful APIs with the help of Spring Security.
01:37:57
Followers
Craig Walls presents the latest that Spring Social has to offer, including integration with Spring Security, automatic reconnect, and a dramatically simpler configuration model using Spring Boot.
01:13:03
Followers
Rob Winch shows how to incrementally build security into an application, highlighting the new features in Spring Security 4 along the way.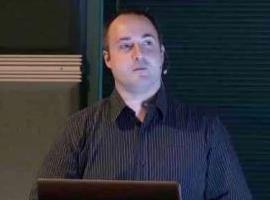 01:30:44
Followers
Mike Wiesner advises on dealing with security tradeoffs when creating Servlet Container, Spring MVC or Spring Integration type of applications.
56:51
Followers
Robert Winch explains how to secure a multi-tenant application with Spring Security and how to enable OAuth 2.
01:32:47
Followers
David Syer discusses identity management, SSO, security standards –SAML, OpenID, OAuth, SCIM, JWT-, how Spring Security can fit in, and demoing IdM as a service.