25:13
Followers
Woody Zuill discusses Mob Programming, a practice where the whole team works on the same thing, at the same time in the same space on the same computer, as well as his thoughts on No Estimates.
18:24
Followers
Developer Evangelist Jon Gottfried of Twilio discusses the ins and outs of adding voice and SMS messages with Twilio's RESTful API. Learn about adding Twilio's telephony features like sending and receiving text messages to and from your mobile or web app.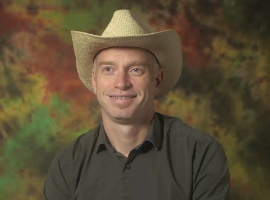 35:08
Followers
Bryan Beecham (aka Billy Garnet) reminds us that "XP not dead!" and shares his approach to teaching TDD and refactoring with Lego and applying XP and craftsmanship in teams as well as the human body.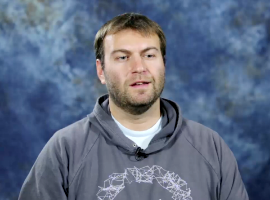 18:38
Followers
Christian Legnitto describes FB's release process for mobile apps, how FB has no dedicated iOS or Android teams, A/B testing and the Play Beta program, tools used for the build process, and much more.
31:21
Followers
Andrew Prentice and Jo Cranford talk about testing and development approaches at Atlassian, in particular the role of Quality Assistance and approaches to effectively testing JavaScript.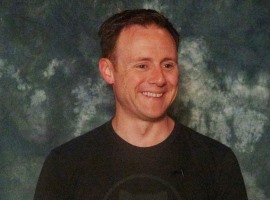 19:06
Followers
Tim Berglund explains GitHub's approach to product owners and product development and how that can (or can not) translate to other companies.
18:51
Followers
Rachel Laycock explains her experience with bringing Continuous Delivery to companies, the main technical and social obstacles, and much more.
17:20
Followers
Chris Matts was interviewed at QCon London. He discusses behavior driven development, feature injection and his latest project - a graphic novel written with Olav Maassen and Chris Geary explaining the principles of real options in a project using a compelling story and an unusual format.
28:12
Followers
George Dinwiddie sits down with InfoQ at Agile 2012 to discuss the Three Amigos (Business, Programmers, and Testers) and how they need to interact and use examples in order to get a shared vision.
34:35
Followers
Brandon Carlson discusses his Agile journey, measurement and some code metrics tools he is working on. He also shares his views on professionalism and the importance of not fearing your customers.
19:18
Followers
David Nolen explains the state of ClojureScript and how it integrates with browsers and the Javascript ecosystem. Also: Source Maps and how they will make Javascript a better compilation target.
35:42
Followers
Paul Carvalho joins us to discuss his two sessions at Agile 2012: Pitfalls in Agile Testing and How to Avoid Them and The Zero Page Test Plan