29:12
Followers
Rebecca Parsons, Thoughtworks CTO, on microservices: prerequisites, challenges and benefits. Also insights on designing services for scalability, handling failure and eventual consistency.
14:15
Followers
Simon Marcus discusses the value of a learning environment in which learning from failure is valued. Simon discusses how Spotify approaches consensus within its teams and how experimentation of team make-up and tasking is not frowned upon.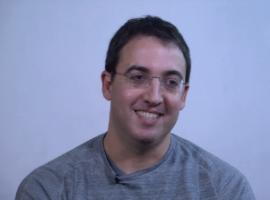 21:01
Followers
InfoQ interviewed Yuval Yeret at the Lean Kanban France 2014 conference about kick starting Agile the Kanban way. He explained how teams can do pull-based change using Kanban, skills for change managers and patterns that can be used to support agile adoption in enterprises.
23:04
Followers
In the last ten years we have seen the emergence of things like lean startup, continuous delivery, DevOps, and all these movements around how to not only build things correctly, but also around making sure to build the correct thing. Now it's time to help leaders in large enterprises to understand how to move faster and adapt to changing circumstances.
23:15
Followers
At Lean Kanban France 2014 David Anderson talked about the history of Kanban and new developments. InfoQ interviewed David on Kanban adoption, using Real Options with Kanban, the Modern Management Framework and about software for Enterprise Service Planning.
12:36
Followers
Chris discusses the rise of CQRS and Event Sourcing as a solution for all domains. With the advent of Docker, applications that manage complex domains can be built tested and deployed in minutes. Chris talks about the reasons for choosing a CQRS and Event Sourced solution as well as how the addition of Docker can help an organization embrace Continuous Delivery by using existing tools.
13:43
Followers
Roy Rapoport explains the concept of canary analysis and how Netflix uses it to deploy software to its internal systems.
24:57
Followers
Karl Scotland introduces the Kanban Canvas – a sheet he has designed to be printed on A0 paper and used to collaboratively explore a kanban system. The canvas is built around the heuristics and related questions, with the goal being to co-create a system design by exploring and answering the questions. The Kanban Canvas can be downloaded here
35:28
Followers
The OSGi enRoute toolchain provides an end-to-end platform for developing and testing OSGi applications, based around the bnd library that is used in most OSGi build chains such as Maven and Gradle. As well performing dependency analysis and resolution, it uses git and Travis to perform automated server side builds. InfoQ caught up with Peter Kriens at QConNY 2014 to find out more.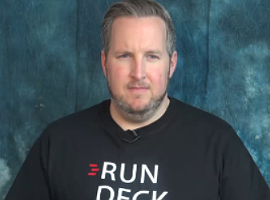 36:33
Followers
Damon argues DevOps is most needed in the enterprise world, and suggests starting with self-service provisioning interfaces, service oriented mentality, designing tool chains and meaningful metrics. All based on his own experience on the field as a DevOps consultant.
35:30
Followers
In this interview, Dave Farley approaches Continuous Delivery both from human and technological perspectives. Do flow-based methodologies play better with CD than iteration-based ones? How to do CD on a DevOps unfriendly context? From a technological perspective, learn the importance of artifact repositories and why you should avoid branching as much as possible.
19:00
Followers
Olav Maassen, Liz Keogh and Chris Matts talk about real options and the story behind "Commitment: A Novel About Managing Product Risk", as well as discussing growing experts and leader archetypes.