35:30
Followers
In this interview, Dave Farley approaches Continuous Delivery both from human and technological perspectives. Do flow-based methodologies play better with CD than iteration-based ones? How to do CD on a DevOps unfriendly context? From a technological perspective, learn the importance of artifact repositories and why you should avoid branching as much as possible.
19:00
Followers
Olav Maassen, Liz Keogh and Chris Matts talk about real options and the story behind "Commitment: A Novel About Managing Product Risk", as well as discussing growing experts and leader archetypes.
21:58
Followers
Todd Charron talks about some of the outcomes from Lean Startup Machine in Toronto, applying Lean Startup in the Enterprise and how can us improvisation techniques in Agile to reduce our fears.
17:10
Followers
Chris Clarke from Collabnet talks about the evolution of ALM, how Agile has affected its uptake across all levels of the organisation and some of the important metrics Agile teams should be measuring.
20:34
Followers
Chris McMahon discusses radically open source testing at Wikipedia and has put out a call for the testing community to participate, as well as discussing approaches to browser test automation.
25:13
Followers
Woody Zuill discusses Mob Programming, a practice where the whole team works on the same thing, at the same time in the same space on the same computer, as well as his thoughts on No Estimates.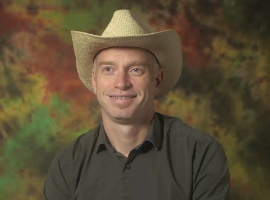 35:08
Followers
Bryan Beecham (aka Billy Garnet) reminds us that "XP not dead!" and shares his approach to teaching TDD and refactoring with Lego and applying XP and craftsmanship in teams as well as the human body.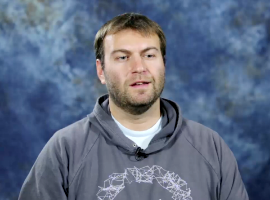 18:38
Followers
Christian Legnitto describes FB's release process for mobile apps, how FB has no dedicated iOS or Android teams, A/B testing and the Play Beta program, tools used for the build process, and much more.
18:59
Followers
Victor Grazi talks to InfoQ about his popular tutorial application Java Concurrent Animated, and other things on his mind including Java, the financial industry, software development lifecycle, and being a Java Champion.
30:09
Followers
Craig Smith. Renee Troughton and Tony Ponton talk about their agile journeys, coaching in different organisational contexts, visual management and the journey of The Agile Revolution podcast.
20:49
Followers
Dave Farley discusses the reasons for Continuous Delivery and Continuous Deployment, the advantages and challenges they pose, and much more.
24:04
Followers
Sandy Mamoli talks about being an Agile consultant, Agile adoption in New Zealand, the flavours of Agile Coaching as well as experiences in succeeding with Personal Kanban and her tool KanbanFor1.