16:53
Culture & Methods
Culture & Methods
Follow
577 Followers
Maek Levison discusses why Scrum alone is not enough for team and organisational change. The Scrum framework needs to be complimented by additional tools and practices in order to achieve lasting meaningful change. He provides examples of different practices which can be added in different contexts.
36:26
Culture & Methods
Culture & Methods
Follow
577 Followers
Bas Vodde and Craig Larman talk about Large Scale Scrum (LeSS), its origins, and the focus on simplicity, as well as the corresponding website and their new book "Large-Scale Scrum: More with LeSS".
25:08
Culture & Methods
Culture & Methods
Follow
577 Followers
Adam Weisbart talks about using improv and magic to make Agile more fun and shares a bunch of practical tools and resources that should be of interest to anybody leading or coaching an Agile team.
32:26
Culture & Methods
Culture & Methods
Follow
577 Followers
Jeff Patton talks about his book "User Story Mapping" and the background and approaches to the story mapping process as well as upcoming trends in relation to product management.
18:27
DevOps
DevOps
Follow
707 Followers
Dominica DeGrandis talks about bringing visibility to the workflow, reducing cycle time, setting priorities right, what is real firefighting, and how Kanban and DevOps are the perfect marriage.
32:09
Architecture & Design
Architecture & Design
Follow
1877 Followers
Microservices have been a trending topic for some time now and while we talked a lot about concepts in the past there are more and more real-life experiences to draw on now. In this interview, Michael Bryzek, co-founder and former CTO of Gilt, shares some of his experience working with microservices including how we should design our architectures and APIs to avoid ending up in a dependency hell.
15:23
DevOps
DevOps
Follow
707 Followers
Dana Pylayeva talks about the Agile game she designed combining Scrum, Lego and Chocolate. The game helps participants (in particular non-technical types) understand the difficulties and bottlenecks in application delivery and how DevOps and Continuous Delivery practices can help.
18:44
Culture & Methods
Culture & Methods
Follow
577 Followers
Sanjiv Augustine talks about his new book "Scaling Agile: A Lean JumpStart", reinventing organizations, the implementation of no-management at LitheSpeed and the Agile 2015 Executive Forum.
29:53
Followers
Mary and Tom Poppendieck talk to Charles Humble about continuous delivery, architects, management and other senior roles in IT, and diversity in the industry.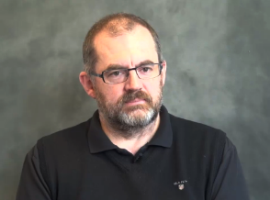 26:08
Followers
Steve Thair on introducing DevOps in large organizations, the particular challenges they face (from ROI based finance models to technical debt to improving communication) and how to address them.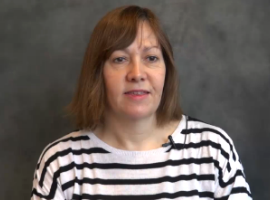 15:55
Followers
An interview with Rachel Davies about extreme programming and agile techniques, good things that have happened since the agile manifesto was published, developments that give agile a bad name and things that can be done to prevent that people think badly about agile and start to resist it and how scrum teams can adopt more technical practices from XP.
23:56
Followers
Matthew Skelton talks about the challenges to DevOps and Continuous Delivery adoption, what's the impact of microservices in this space, how to leverage ITIL, and DevOps team topologies.