Interviews
Older
18:44
Mobile
Mobile
Follow
176 Followers
Everybody is talking about Conway's Law these days - tear down organizational boundaries where they are not useful. Etsy did so in the space of mobile development: there are no longer dedicated mobile dev teams, but every developer is trained on mobile and every team is doing mobile development. We talk to Hannah Mittelstaedt about the benefits and drawbacks of such a transformation.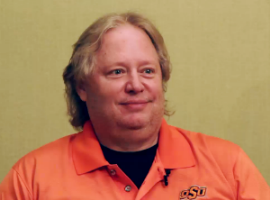 05:00
Followers
Recorded at EclipseCon NA 2015, Eric Cloninger talks to Alex Blewitt about the creation and current status of the Eclipse Andmore project to evolve the Android Development Tooling for Eclipse, based on the Google ADT project that was developed until 2013.
30:05
Followers
How do you create hits in mobile gaming? Jesper Richter-Reichhelm, Head of Engineering at Wooga, tells us about the challenges of mobile game development. How do you find the right story for a game, what technological base is the right one? And after all, what are the indications that a game might not be a hit which leads to stopping the project even right before global launch?
21:44
Followers
Andrew Betts, founder of FT labs, discusses emerging trends in mobile development using web technologies, the benefits of developing for the web over building native, the difficulties of dealing with browsers and tooling.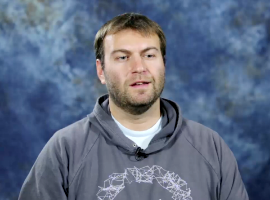 18:38
Followers
Christian Legnitto describes FB's release process for mobile apps, how FB has no dedicated iOS or Android teams, A/B testing and the Play Beta program, tools used for the build process, and much more.
21:15
Followers
Mark Meretzky explains the difference in programming for iOS and Android, which platform is easier to teach, fragmentation, XCode vs Eclipse, and much more.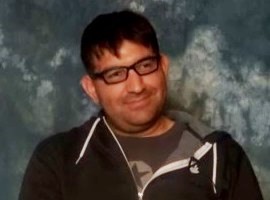 26:58
Followers
Saul Mora explains why Design Patterns are useful for mobile developers to understand (iOS) APIs, the power of Objective-C, mobile development trends, the difference between iOS and Android, and more.
25:17
Followers
Bijan Vaez explains how and why the EventMobi conference mobile app was built with HTML5 instead of native technologies, the challenges and advantages, and much more.

22:28
Followers
Brian LeRoux talks about the PhoneGap Build service, mobile web apps vs native, Facebook's switch to a native iOS app, PhoneGap adoption in emerging markets, Firefox OS, Adobe's web tools and more.
16:19
Followers
Horia Dragomir talks about the challenges of writing HTML5 apps and games for mobile devices, the graphical APIs and problems of achieving responsive UIs, JavaScript and other languages and more.
14:56
Followers
Adam Blum discusses the future of smartphones: sensors, languages, and programming paradigms. Also: what's new in Rhodes 2.0, the cross platform smartphone Ruby app framework.

22:21
Followers
Dylan Schiemann talks about the challenges that Mobile Web Application developers face and how technologies like HTML 5 and JavaScript assist them. He also points out common pitfalls and ways to get around them.