Interviews
Older
15:46
Development
Development
Follow
693 Followers
Yao Yue explains the motivation for building Twitter's Pelikan cache, how Pelikan differs from other caches, what to do and what to avoid when building reliably low latency software, and much more.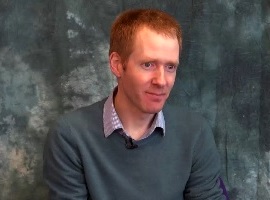 23:30
Development
Development
Follow
693 Followers
David Riddoch explains how bypassing the OS kernel's networking stack can improve latency and throughput, networking with Solarflare and OpenOnload, hypervisor bypass, and much more.
17:47
Web API
Web API
Follow
257 Followers
In this interview, John Sheehan expounds on what constitutes a high quality API. The first half focuses on developer experience which will help API consumers distinguish between top tier API providers and the rest. The second half provides pointers for API providers aiming to improve various aspects of API quality, specifically performance across the API lifecycle.
28:27
Development
Development
Follow
693 Followers
Gil Tene explains latency and how it relates to service and response times, measuring latency, common misconceptions about latency, what to do when a system's latency can't meet SLAs, and much more.
29:21
Java
Java
Follow
1109 Followers
Performance engineer Monica Beckwith covers tuning java garbage collection, including: defining customer requirements; methodology; baselining and measurement; strengths and weaknesses of the different collectors; heap usage; causes of GC pauses; the distribution of pauses; tuning pause characteristics; going off-heap to avoid collection; scaling GC on multi-core and high memory machines.
38:30
Cloud
Cloud
Follow
334 Followers
Bryan Cantrill explains Triton (a way to run secure Linux containers on bare metal), the history of DTrace and ZFS and their (lack of) adoption on Linux, the relevance of OS R&D, Unikernels and more.
23:15
Followers
At Lean Kanban France 2014 David Anderson talked about the history of Kanban and new developments. InfoQ interviewed David on Kanban adoption, using Real Options with Kanban, the Modern Management Framework and about software for Enterprise Service Planning.
15:00
Followers
Ashley Puls explains Java bytecode manipulation: reasons for manipulating bytecode, libraries that help, how NewRelic is using it, and more.
30:00
Architecture & Design
Architecture & Design
Follow
2435 Followers
Yoni Goldberg explains Gilt's architecture which consists of 350+ microservices, how teams decide the scope of a microservice, API design and management, monitoring, Scala at Gilt and much more.
29:36
Followers
Cliff Click explains 0xdata's H20, a clustering and in-memory math and statistics solution (available for Hadoop and standalone), writing H20's memory representation and compression in Java, low latency Java vs GCs, and much more.
16:15
Followers
Todd Montgomery talks about improving serialization times and throughput can by understanding how your computer processes and stores data. With this new understanding, architects and developers can build their own protocols to efficiently transmit data. Todd's advice sheds new light on why software developers choose their current serialization and marshaling techniques and how they can improve.
11:10
Followers
Martijn Verburg discusses his new start-up jClarity, which offers performance tooling for the Cloud. He also provides an update on the Adopt a JSR and Adopt OpenJDK programs.