24:52
Followers
Martin Kleppmann explains how logs are used to implement systems (DBs, replication, consensus systems, etc), integrating DBs and log-based systems, the relevance of CAP and CRDTs, and much more.
37:35
Followers
Sadek Drobi explains ways to simplify software architectures by reframing the problem and requirements. Also: Scala, Prismic.io, and much more.
23:31
Followers
Architecture design is defining the basic structure of our software for now and for the future. But how can this work, given that we are living in an agile world accepting the fact that we only have limited knowledge of our final system? InfoQ was talking with Colin Garlick about architecture design and responsibilities during software development.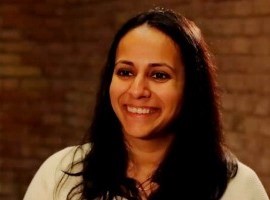 22:08
Followers
Neha Narula talks about the latest research and concepts in distributed programming and databases, reducing the overhead of transactions, are multicore systems like distributed systems, and much more.
28:17
Followers
Mitchell Hashimoto explains how Vagrant, Consul, Terraform and Atlas help developers and ops to set up complex systems and keep them running. Also: Go as a language for tools.
13:25
Followers
Camille Fournier explains consensus systems ZooKeeper, etcd, and Consul: how they work, what they do, how they differ from each other. Also: must-read papers in distributed programming.
16:22
Followers
Camille Fournier explains how Rent the Runway uses software and data science to handle a massive shipping and warehouse operation, modelling inventory life cycles, optimising shipping and much more.
23:56
Followers
Matthew Skelton talks about the challenges to DevOps and Continuous Delivery adoption, what's the impact of microservices in this space, how to leverage ITIL, and DevOps team topologies.
22:55
Followers
Caitie McCaffrey talks about scaling game backend services for Halo 4 and others, stress & performance testing, the Orleans actor framework, and the future of distributed programming.
29:12
Followers
Rebecca Parsons, Thoughtworks CTO, on microservices: prerequisites, challenges and benefits. Also insights on designing services for scalability, handling failure and eventual consistency.
27:01
Followers
Spring may not be in the air just yet but Juergen Hoeller, co-founder of the Spring Framework and project lead and release manager talks to InfoQ about how Spring has managed to stay relevant with developers by adapting to the changes in the underlying infrastructure such as Cloud, Big Data, NoSQL and so on. He talks about the Spring ecosystem and about the future of Spring including Spring 5.0.
10:03
Followers
Mike Long explains how to build software for the long term, software maintenance, how some software survives. Also a thought experiment - how would you build software that lasts for 10,000 years?