Key Takeaways
What, When and How to conduct Customer Journey Mapping
Industry insights on UX Journey Mapping
Benefits of Creating a Journey map
Create better products by understanding the needs and emotions of the target audiences through a holistic customer journey.
Understanding Service Design thinking through Journey Mapping and common service language across organizations
89% of organizations expect to compete primarily on customer experience by 2016
Gartner Research, 2015
Poor customer experiences result in an estimated $83 billion loss by US enterprises each year because of defections and abandoned purchases.
Forbes, 2013
Only 24% of the companies measure Customer Experience (CX) across channels while the rest measure either at one such touch point.
Forrester Report, 2014
Companies too often shy away from focusing on the emotional dimension of CX because emotions seem abstract, intangible, and irrational. What they don't realize is that emotions are actually quite predictable: They just follow a different set of rules than rational thought. When CX pros better understand how emotions work, they're better able to guide their firm towards making positive CX the norm.
Forrester Report, 2015
The Story
On a summer afternoon; when I was all set for a big day at one of the exclusive branded outlet as a sales man for a major clothing brand in Chennai, India; a hi-rated customer walks in to the clothing store with a simple problem. He bought a branded clothing in the US and wanted an exchange in India. While the company didn't have a procedure for such a transaction, the options for the customer would be to
Speak to the store in-charge.
Call the customer care
Send an email
Post a comment on Social Media?
While for the organization, the customer visiting this local store with a specific need is a Touch point. And this customer could have many such interactions with the brand after buying the product. These touch points are often dis-connected with most organisations either due to their vastness or minimalistic expertise on Customer Experience. A touch point is basically the moment of time at which interactions take place while a channel is the medium through which such macro interactions are experienced.
Touch point
A micro moment of interaction involving a specific human need at a specific time and place.
Channel
A medium of interaction with customers or users.
So a Store Manager, Call Centre, Email and Social media are channels to a customer to express his concerns according to the above example. To design successful products organizations need to feel the emotion, understand, engage and measure experiences behind every single touch point by identifying Channels, Opportunities and Constraints.
What could be the emotion of the hi-rated customer when he wanted to speak to my store in-charge?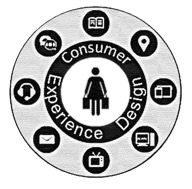 How was he feeling? What are his motivations for buying the product? How does he understand the product? What does he think before and after buying the product? How and when does he use the product? What is the impact of using or not using the product?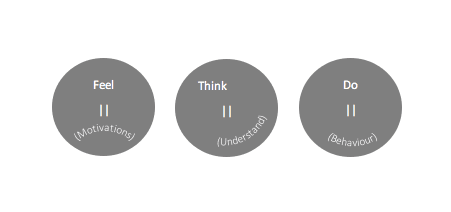 Figure 1
This augmented service approach provides an end to end Omni Channel Experience. Omni-channel is more social, influential and understands when customers decide to buy or not a product or service.
Omni-channel
A combined and cross-referenced medium of interaction between the organizations and customers/ users.
Executing an Omni-channel strategy requires a fundamental shift from an operational standpoint to breaking the silos of individual operative entities with the organization.
To name a few brands like Disney, Virgin Atlantic and Bank of America have successfully executed these and if you have ever been a customer with these brands I hope you would relate and feel the connected experience.
It is the organization that needs to set those cross-referenced common experience across all channels, Devices and Teams. It is important to make this engagement more human. While we are on the verge of conversational User Interfaces where the industry is trying to shift from application usage to conversation, an augmented customer experience approach leads to better engagement.
Engaged customers buy 50% more frequently, spend 200% more each year, and are 5 times more likely to indicate a brand is the only one they would purchase in the future.
Rosetta Reports, 2016
A value equation for a customer could be:
Value = (Benefit – Effort – Risk – Price) X Engagement
Customer engagement defines the maturity of the brand relationship. Ok, now that we have looked at the problems and how do we create that value?
There are many tools and methods followed by a service designer in the industry and customer journey mapping is one such tool.
Customer Journey Mapping
A process of identifying key customer interactions with the product.
A journey map doesn't have a form. It uses whatever form that helps communicate the customer story clearly. There are two ways of doing a journey map, it is either:
Hypothetical or
Research evidence based
A few common research methodologies include.
| | |
| --- | --- |
| Qualitative | Quantitative |
| Contextual Enquiry, 1-1 interviews | Surveys |
| Shadowing / Observation | Big Data, Google Analytics |
| Non-Participatory Observation | A/B Testing |
| Affinity Diagrams, | Customer Segmentation, Heat Maps |
| | Ethnographic Research, |
When should you conduct a journey mapping?
When the product is at a conceptual stage and there is a need to define an innovative vision from a customer centric perspective.
When there is a need to improve end to end customer experience of a product
When the company, channel partner and customer expectations don't match
When an organizational transformation is required.
What are the benefits?
Create opportunities for customer understanding programs for the organizational response.
Reveals Silos and identify problems ahead to strategies actions in the right direction.
Help define the right customer strategy
Transformation by orchestrating the right department to do the right job.
Improved customer engagement & understanding loyalty
Increased customer retention
Optimization of internal process around a touch point
How can we create a Journey map?
At HCL we started out by understanding the customer's story through a series of 5-6 workshops conducted over a span of two weeks with various departments with-in the organization. We identified the target audiences before the workshop through a set of proto-personas and then to finalize on the primary and secondary personas. Ref: Figure 2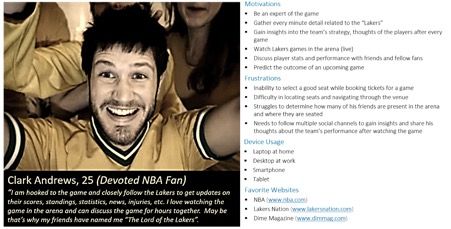 Figure 2: Primary Persona –Created for an user experience platform for Media and Entertainment industry
Pre-requisites for conducting the workshop
Availability of key stake holders like

Actual application users (if applicable)
Customer facing staffs / front ending staffs / sales staffs who are more close to the audiences
UX Project Team (1 or 2 Facilitators + 1 or 2 Observers would help)
Product Development Teams & SMEs
Management* (*they are not preferred but most times we get to interact with them only)
Marketing Staffs
Other relevant stake holders
A single common room (if possible) comfortable room/ place where the audiences would open up conversations and viewpoints throughout the workshop series
A blank worksheet with swim lanes.
List of journey dimensions as cards (This is explained below)
A pre-formatted canvas for the journey maps
A facilitator – it would be usually the designer(S)
Internal Hypothesis/ Initial understanding of the project and business
A3 print outs of Primary and Secondary personas after they are derived (refer Figure 2 below for a primary persona that was used)
Sticky notes of at least 3 - 5 different colors
1-2 large white board/ a wall
1-2 Standing easel whiteboard for displaying the primary and secondary personas as A3 prints
General Stationaries
Process of conducting the workshops
Step 1: Define the scope of the workshop to the audiences
Step 2: Set goals for each persona on what exactly is the team intended to find out.
Step 3: Define and order various touch points for each persona with stakeholders on a sticky note.
Step 4: Iterate, identify & improvise steps based on a few common and applicable dimensions of a customer journey. A few common dimensions include
Phase
Actions
Thoughts / Feelings
Touch points
Context
Opportunities
Question all assumptions to form a hypothesis. A quick list of other dimensions are mentioned below:
| | | | |
| --- | --- | --- | --- |
| | | | |
| | | | |
| | Additional user group comparisons | | |
| | | Adherence to Brand Promises | |
| | | | |
| | | | |
Step 5: Repeat steps 2 to 4 for the secondary persona
At the end of each workshop we go back to refine the white boards through better visualizations based on each identified dimensions. For instance, we tried to create stories for the dimension 'Storyboard' based on phases identified around touch points for better understanding of the journey ref: Figure 3a & 3b: Storyboards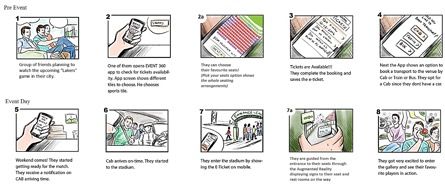 Figure 3a & 3b: Storyboards
Based on the storyboards the relevant channels can be mapped to identify other dimensions like opportunities and constraints. If the project has a pre-existing list of features identified then those can also be mapped as a dimension to understand the gaps. For the final map with all the relevant dimensions ref figure 4 below.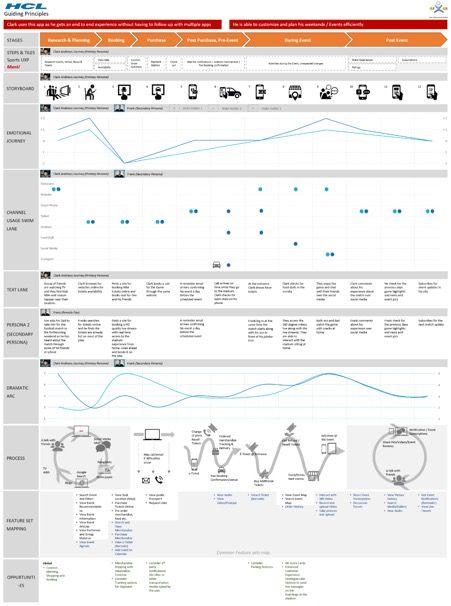 Figure 4: Sample Customer Journey Map
The above journey map illustrates the journey of a soccer fan trying to visit the game. A Customer Journey map is an ideal candidate for designing new & existing services. This should be done as a collaborative process with the entire team.
The Process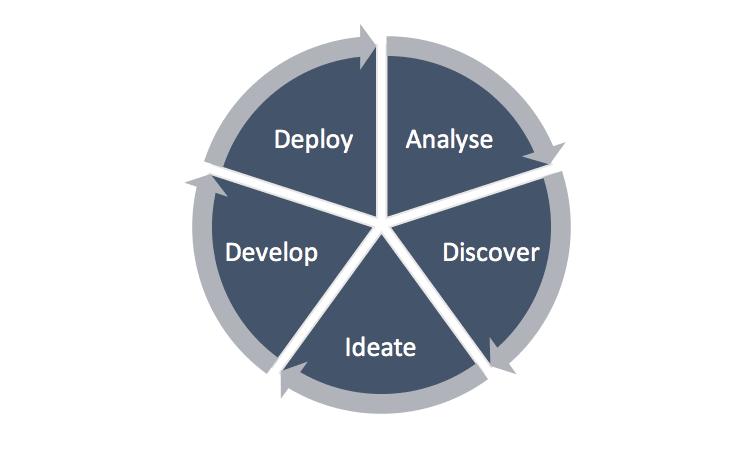 Analyse
The aim here is to draw insights by creating journey maps from the data collected during the research phase. This phase is all about understanding the "What?"
Discovery
This involves discovering critical elements. Setting up a few goals to define what needs to change at what point of time etc.
Ideation
Explore and brainstorm 3 things; Ideas, Ideas and Ideas from opportunities discovered to improve your overall customer engagement.
Develop
Prototype to build a Minimum Viable Product (MVP) from those ideas to iterate experiments early at the concept level.
Deploy
Think lean and fail early - Deploy MVPs to understand how many of those ideas fail and succeed? It is usually 2 steps forward and 3 steps backward but that works. It helps save a lot on the investment by testing those ideas and iterating them.
Conclusion
Many product developments in the market from start-ups to large organizations spend quite a lot of time on analysing and validating their business goals. This exercise can help align & visualize goals through story and visualizations. This also helps existing products to re-validate their fragmented understanding of the end users to look & feel the elephant as a whole.
Of all the 4 types of UX methodologies followed in software development which include Agile UX, Pain Driven Design (PDD), UX Runway and Lean UX, Journey mapping can be used to start-off the design activity by setting up the vision for the project. This can later be iterated with the team and various stakeholders for further refinement.
References
About the Author

Deepak Arasu is an Experience Specialist who is part of the User Experience Centre of Excellence team at HCL Technologies Ltd. He is a Certified Usability Analyst from Human Factors International with 13 years of experience working on Sales, Research, Entrepreneurship in E-Commerce, Service design, UX Consulting, Lean / Agile methodologies & UX Processes, Interaction design for Web/Mobile and Enterprise applications.