Dare Festival Melbourne is a one-day fast paced event about workplace innovation, change and happiness. It ran on 27 October 2014 as part of Melbourne Knowledge week and attracted 150 attendees on one of the worst weather days in Melbourne. People arrived buffered by freezing torrential rain, high winds and thunder which seemed to have energised everyone to make the day a huge success.
Melbourne Knowledge Week is sponsored by the city as a great destination for knowledge workers through showcasing a range of innovations and local talent in Melbourne.
Dare Fest is a Happy Melly brand with other festivals held in cities such as Antwerp.
The event was MC'd by the vivacious and energetic Yvonne Adele who introduced Peter Gahan, the Director of the Centre for Workplace Leadership of Melbourne University to declare the event open. Peter welcomed the great change to come to organizational leadership and happiness at work from events like this.
Lynne Cazaly with Marcel Van Hove (www.marcelvanhove.com ) presented how visual working can change the workplace and make meetings less boring and more informative by finding your "Visual Mojo". Lynne is the author of "Creative Change, How to Apply Innovation in an era of Uncertainty" and "Visual Mojo – how to capture thinking, convey information and collaborate using visuals". Marcel and Lynne continued throughout the conference with collaborative sketching with the attendees to develop visual recordings of each speaker's presentation. To see them in action watch this.
The speakers and topics covered were:
Jurgen Appelo - Manage The System Not The People
Jurgen is a creative networker and also a writer, speaker, trainer, entrepreneur, illustrator, manager, blogger, reader, dreamer, leader, freethinker, and… Dutch guy. Since 2008 Jurgen has written a popular blog at www.noop.nl, covering the creative economy, agile management, and personal development. In May 2014, Inc. Magazine named Jurgen as one of the "Top 50 Leadership and Management Experts". He is also the Chief Ecosystem Officer of Happy Melly .
Businesses can develop better management with fewer managers because management is not only for those with management titles but a part of everyone job. We are now entering into an era where self organisation is becoming popular but don't expect it to work on its own because more often than not nothing happens. Self organisation needs to be bounded by managing the system not the people. After all the verb "to manage" was derived from the Italian word "maneggiare" which is to look after and train horses. Horses on their own don't self organize, they become wild if left alone, so don't leave people alone but guide them and look after them. Use management workout tools to stimulate the system and the people in the system. Ultimately its about changing the culture but most people view cultural change as "their" culture, pointing to the others. It is all "us" in the system that needs to change. The future of work is working happily. If we Dare!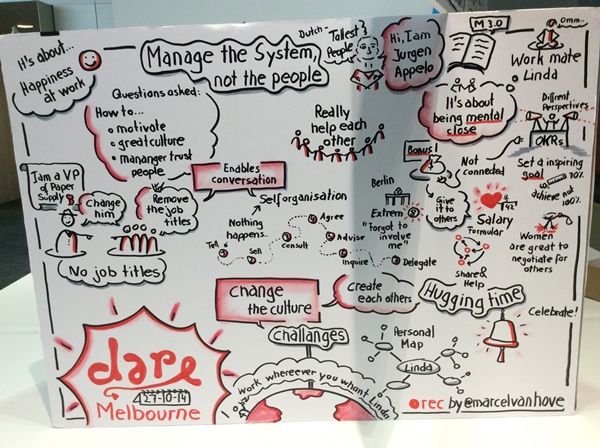 Steve Sammartino - The Future of Business is Small
Steve is the author of The Great Fragmentation: And Why the Future of All Business is Small. Steve is also a Director of Australia's first new car company in over 30 years and with blog following of over 30,000 readers a month (Startup Blog). He's excels at doing a lot of crazy projects including putting a Lego space shuttle into earth orbit, creating a full sized car made of Lego, with an air powered engine.
The corporate world and the world we are part is changing much faster than we realise. About half the fortune 500 companies of ten years ago have been replaced by tech companies, which collectively is the largest market share. Things will change even faster the next ten years. Technology deflation and access to information and connectivity is liberating us to not have to own stuff to be happy. Rapid technological evolution is driving new business models that were unthinkable ten years ago. The pace is so fast that in 5 years personally owned solar panels will start competing effectively with large organisation controlled fossil fuels. The tool of choice driving this change is our smartphones. We now have the power of all of NASA's 1980's computing power in a smart phone. We don't need to own factories and assets any more to get anywhere because we have almost unlimited access to information. We have free education using MOOCS, Google, Wikipedia etc. providing opportunities to look for and discover stuff and develop new ideas from that. We can start small by aggregating information and ideas together and creating new markets as sustainable ecosystems using our smartphones. As an example Uber don't need own any cars. Ownership is now combining and connecting information into community ecosystems. We are moving from the age of control to the age of collaboration and connection. The future economy is virtual. We even have virtual citizenship such as for Estonia. Technology will also liberate us from being controlled. We are now entering the opportunity of a lifetime to be more free and change humanity using the power of our smartphones. Don't squander this opportunity!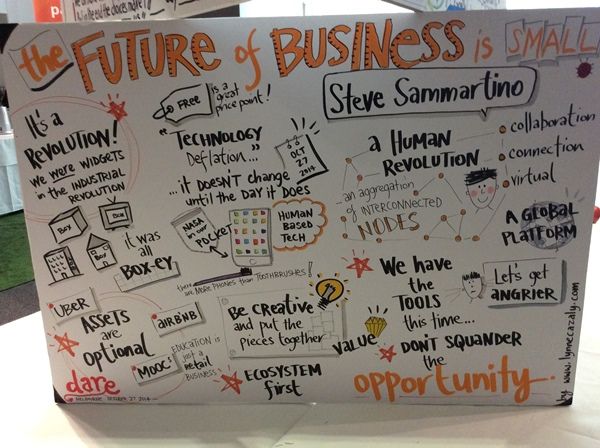 Angela Ferguson - Exploring Spaces
Angela Ferguson is the Managing Director of Futurespace and a designer, writer and speaker. Angela passionate about applying design thinking to a client's workplace gained from more than two decades experience. Her clients include Google, Qantas, Fortescue Metals Group, American Express and The Benevolent Society. In 2012 Angela was presented with the CBRE Businesswoman of the Year Award for her holistic approach to the management of futurespace. Angela is a passionate advocate for the difference that intelligent design can make on everyday working, learning and living spaces and blogs about this at thefutureofspace.com.au
Create spaces where people can be happy at work and experience the joy of work. There is nothing wrong with being a workaholic if work means being who you are and being happy and contributing to the world. However, more often than not the place we go to work has to fulfill our physical, emotional and spiritual needs. For workplace design we therefore need to understand the question of "why people go to work". This needs to be addressed in workplace design by the tripod of People, Place and Technology. A tripod cannot stand without the three legs. This approach was used to design Googles office layout in Australia. The most interesting room there is the "down under room" with chairs and tables on the ceiling which looks like the Aussies are working upside down. Work can also be seen as destinations around why people come to work. This was reflected in Microsofts office design including activity based working in neighborhoods with specific quiet spaces and collaborative spaces. Even big organisations express their culture in their buildings e.g. REA Group, one of Australias most innovate businesses has adapted funky design with flexibility driven by their startup culture and hacking ethos. Good spaces make happy working happen.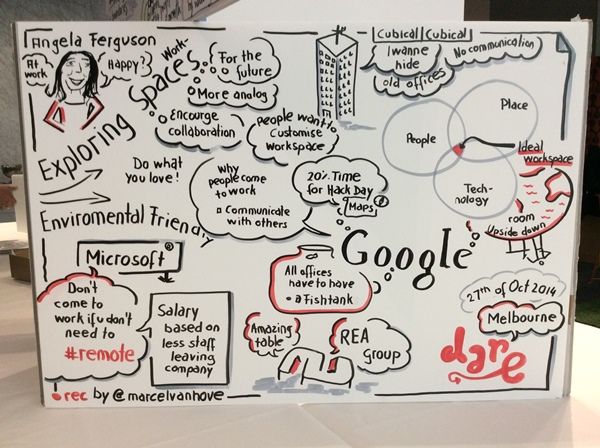 Helen Souness – The Big Make: Your New Boss Is In The Mirror
Helen ( @helenjessica ) is the Managing Director at Etsy NZ and Australia. Etsy is a Certified B Corporation with Fairtrade accreditation that offers a marketplace platform where people around the world can buy and sell unique goods. The mission is to re-imagine commerce in ways that build a more fulfilling and lasting world. Etsy has grown to more than 40 million members, 25 million listings and 1 million shops in nearly 200 countries.
The Etsy community views itself as the worlds most beautiful marketplace that sells handmade and vintage goods. It has created a new image of what commerce looks like that is more fulfilling, lasting and sustainable, and made by hand. This message that business "is more than profit, as a force for good" has resonated well and supports a wide range of small micro businesses making them move towards more sustainability and a good work-life balance. This inspires people to get together and collaborate as an example in places such as Brisbane. New commercial models focusing on smaller sustainable businesses where people make great stuff they care about working from home and having a better work life balance is contributing to greater happiness. Business success is now re-defined with the primary rewards being independence and community. A new type of anti-stereotypical entrepreneur is emerging that is working happier.
Its not just about the money, but about creative outlets, fun, making your life work, autonomy, community, and helping each other grow businesses.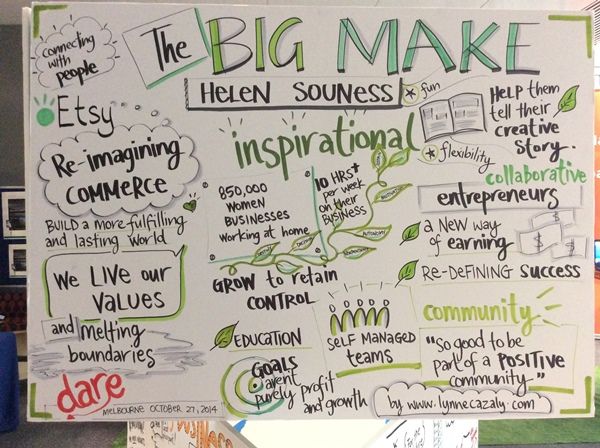 Dr Jason Fox - The Search for Meaning
Jason is a motivation strategy & design expert who shows forward thinking leaders how to influence work culture, drive progress and build the future of work. He has helped savvy leaders implement no-tech gameful design to shift the motivational dynamics of teams and get projects moving, and he has mentored some of the brightest emerging thought leaders on the planet.
Jason's clients include the likes of Fortune 50 companies like PepsiCo and other multinationals like SAP, Toyota and Gartner, through to companies like Optus, Telstra, Sydney Water, AMP and the International Institute for Research. Jason is the author of "The Game Changer" that unpacks the science of motivation, gamification and agile management to drive change within organisations, teams and work. When not liberating the world from poorly designed processes and work, Jason enjoys partaking in extreme sports like reading, coffee snobbery and fruit ninja.
We need to modify our approaches to happiness, finding meaning and being motivated. The hollow traditional motivational stuff that we are used to is not working any more. Motivation must be beyond fluff rewards and fist pumping "rah-rah". Try asking Siri what is the meaning of life – find some interesting answers. Paradoxically the more one search the more difficult it is to find. When looking at future of work the traditional motivators don't work. We need to get past the old-school default cliches about happiness and meaning. Reflect where has time gone, look back, find one word that describes last year, then look forward with the "one word" that inspires the next year to motivate you.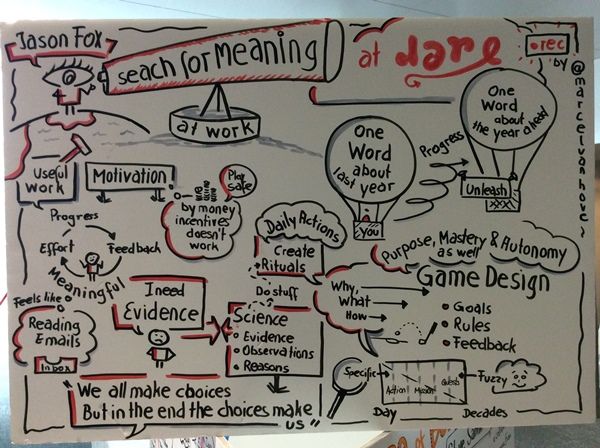 Luke Giuliani - Learning is Fragmenting
Luke is an entrepreneur who has started numerous projects and businesses across several industries. These include Squareweave, a web company making the world better with technology; Grace, a cafe in Fitzroy; OurSay, a social enterprise connecting citizens to decision makers; and The Fitzroy Academy of Getting Shit Done, a project to teach people how to work on ideas that don't even exist yet. Passionate about using technology to make the world better, Luke enjoys working with social enterprises and startups. He has extensive experience in web and mobile technology, but has also done strategic consulting and board membership. Luke helps projects by making complicated matters simple and using technology in creative ways. Luke lives in Fitzroy with his fiancé, Lucy. In his spare time, he enjoys good coffee, exhausting games of squash, long rides on his motorbike and bad sci-fi.
In corporate business we can't often define what hard work looks like. One of the best examples of hard successful work is the hospitality trade. Grab tasks, go hard, always add value, talk to clients, finish the job, clean up. To define work think outside the box in a mindful way by reflecting on what it means to ultimately be human. Work is about the personal transformative moments that you experience with the people you work with, what you value of the people you bring on board, and what do you want to leave with the people that come through your life. Its also about not always working all the time but having journeys. Take three months off and be yourself outside of work too. Take a motorcycle trip through Japan and explore a different side of happiness. The future of happy work is not only about work.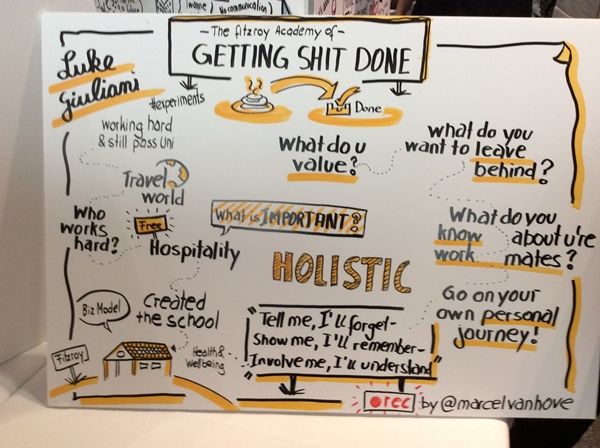 James Law - The New HR Leadership
James ( @jimilaw )is the HR Director at Envato and has worked at some of Australia's leading online business such as seek.com.au, realestate.com.au and betfair.com.au. With a people philosophy based on finding fantastic people, helping teams work together better and getting out of the way, he applies his Human Resources trade in support of brilliant creative minds that pull together one of the leading digital marketplaces in the world!
New HR is not any more about governance processes and resource policy but about happiness and how it links in to work. Technology is killing HR and taking away direct connection to people in work. Therefore we need new HR that is centered on the happiness of people and their learning and deliberate development and how this contributes to profitability, sustainability and the evolution of the culture. New HR helps leaders ask more questions about relationships. New HR "enables the awesome" to solve business problems not only people problems. New HR runs as a service business within a company that involves communities, teams, suppliers and third parties as well as integrates it into products initiatives and road maps. Create minimum viable HR products for small groups with minimum features that are useful with feedback loops and iterated changes and tinkering to improve it. Relationships are the key. Support leaders to create better relationships. Help leaders to allow themselves to have a sense of being vulnerable because leadership is not robotic but it evolves. HR cannot directly make people happier but HR can help develop better leaders that make people happier. The new term for HR is the "People and Culture team" that is the heart beat center for people development.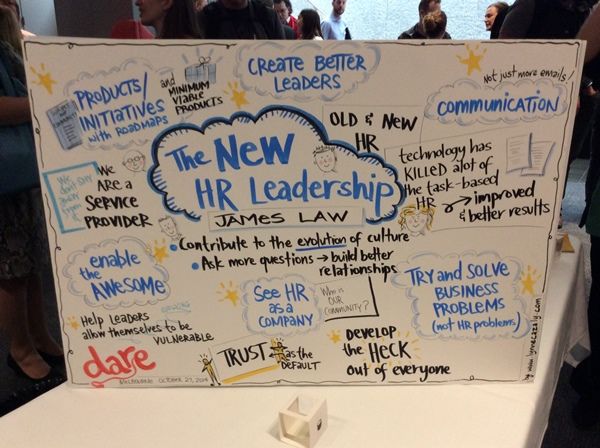 Kerri Rusnak - Leadership Based on Values
Kerri (@kerrirusnak) is the Head of IT Operations – International at REA Group and is passionate about leadership, sustainable team performance and establishing great cultures. Her core interest in technology and the IT industry is focused on the ways in which it ultimately "creates meaning" in the workplace. To her, IT and especially Agile, provide the opportunity to work with exceptionally smart and enlightened people, to manage a constantly evolving and dynamic environment, to innovate and ultimately, to see the world change as a result of it all. Her career has progressed from business analysis to iteration management and then as a Head of Technology at the REA Group.
People don't talk enough about the emotional and spiritual experience of work and leadership. We need to tell these stories with gritty reality of what it is really like, terrifying and also exciting. Leadership is not about what you know but how you engage with what you don't know. It is important to develop diversity and a unique skillset to engage with uncertainty. Have faith that the people that appointed you saw something special in you that you may not identify with yourself. Always remember that experience creates experience and its not supposed to be easy. Don't overthink and fall into self doubt paranoia because its only going to kill you. Try to find the mojo, the zone, and funky feeling leadership and become inspired to be inspiring, be inspired - its work and life connected. Your job is only an expression of you and not your whole life integrated. Happiness is recognizing that its not a war and that you are safe.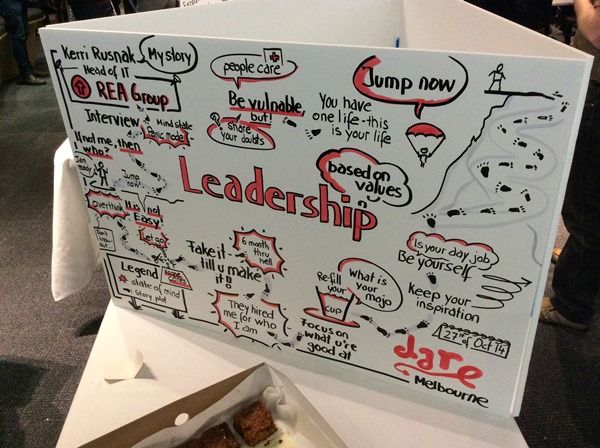 Shawn Callahan - Tell Your Story
Shawn (@ShawnCallahan) is the Founding Director of Anecdote Pty Ltd and specializes in corporate story telling. In the late 1990s, his career took a surprising twist when he stumbled across the incredible natural power of stories. He went on to senior roles in IBM Centre for Organisational Complexity where he was part of pioneering work in using narrative approaches to tackle complex issues.
He formed Anecdote in 2004 with the purpose of helping restore humanity to organisations and a practical focus in helping organisations and leaders tap into the power of stories. In the past 10 years Shawn has helped leaders all over the globe convert their strategies into directed stories to communicate those strategies more effectively.
The shortest distance between two people is a story. People love stories and swarm around stories as it poignantly happened at the bushfire recovery workshops. People told their stores rather than do traditional presentations and abstract discussions. These stories touched the human dimensions and ended up as a collective mosaic of the most powerful stories that created new understanding and relationships. Everyone is a story teller, but in front of Powerpoint the stories disappears. Good stories are about pictures because half our brain is set to visual memory. Deep down we are most interested in stories about how to avoid death such as about the place where the sable tooth tiger lives. Good stories provide emotion. We are wired to be interested in avoiding death, the safety of our children, sex, and power. Sharing stories about our leaders is common. During work we like stories about the people in power that can cause us pain or provide better futures. John Le Carre the writer once said "The cat sat on the mat is not a story, but the cat sat on the dogs mat is" Check out www.thestorytest.com to test your story spotting abilities. In business we need to get better at sharing stories about organizational happiness.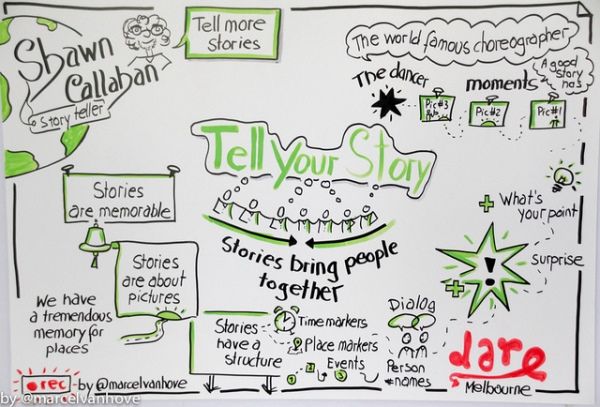 Nigel Dalton - Big Company, Fast Company. It Can Be Done.
Nigel (@nxdnz) is the CIO of REA-Group and a veteran agile evangelist with over 14 years of experience applying agile principles to IT and product development in the USA, Australia and NZ.
Nigel is on a mission to take agile, lean and systems thinking beyond software development to all areas of business and organisations.
His greatest career regret is having once tried to apply agile techniques to a rock and roll band. The result was not pretty.
Growing great companies is like gardening and planting trees. An ancient proverb is "The best time to plant a tree is 20 years ago but the second best time is today". Plant the tree of agile working. We need to move away from traditional management that is controlling our companies like military campaigns or coal mines with procedures and methods created by Frederick Taylor's scientific management era.
Agile working is the answer but we need to reflect on the fact that its not new. We have been doing it for a long time. Examples are the pair working women in the WWII shipyards churning out ships at ever increasing paces, Lockheed Martins Skunkworks where planes were iteratively developed and the story of Goretex and how they started their company. Also Amoeba management at Kyocera which uses organics cell metaphors for organizational development. The experience at REA Group is about happiness. Smiles make the difference. Learning is encouraged and the human side of work is celebrated. The key is to think of the organization as an ecosystem with happiness overall as the key goal.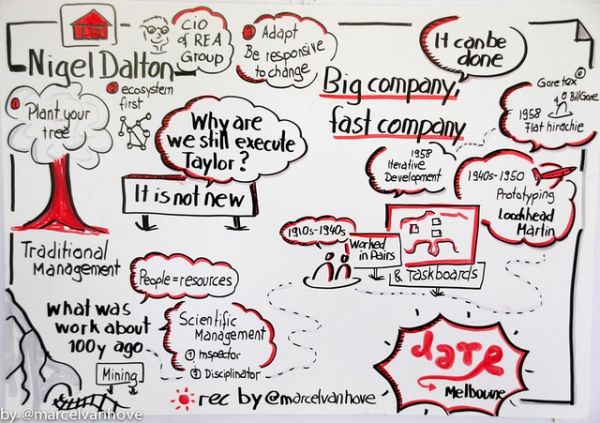 About the Author

Anton Rossouw works as a Project Manager, Consultant, Trainer and Scrum Master. He has more than 25 years ICT industry experience delivering large and complex enterprise projects. Anton enjoys applying innovations in Agile and traditional methodologies. He is a humanistic techno-evolutionist inspired by complexity theory and the belief that technology must be used for the good of mankind and the environment. Anton's mission is to train and energize executives, managers and teams to embrace complexity, collaborate, innovate, learn, deliver sustainable value and have fun in happy workplaces!