Introduction
Africa is quickly becoming a mobile-connected continent: mobile phones are often the only technology available, especially in places where it is hard to find power lines, fixed-line telecom infrastructure, or personal computers. This technological explosion is changing people's lives in several ways to an even greater extent than in developed countries and opening up a wealth of new opportunities.
This series focuses on several African projects that are leveraging existing mobile technology to have a significant impact on people's lives, from education to banking, from health to conflict outburst handling, and more. Articles in this series not only cover the available technological ground of those projects but also try and explain their impact on African society.
Contents
In little over a decade, Africa has gone from being a region where it is hard to find power lines, fixed-line telecom infrastructure, and personal computers, to being the second most mobile connected continent, where about 15% of the billion inhabitants owns a cell phone. This is opening the way to innovative applications of mobile technologies in different fields.
This mobile explosion in Africa is having a far larger impact than merely connecting people, it is creating a very large, low-cost distributed sensor network that has the potential to completely transform global health care. This article will explore the fight against malaria, counterfeit drug detection, grade stock-out prevention, and health education.
At the end of 2007, a political and humanitarian crisis erupted in Kenya due to suspicions that incumbent presidential candidate Mwai Kibaki had rigged the recent elections. A few days into the crisis, a group of Kenyans in Nairobi launched Ushahidi, a website to map violence "based on reports submitted via the web and mobile phone".
SMS Uprising is a collection of essays that provides practical examples of how mobile technology is providing new ways for activists in Africa to organise and strive for social change.
Series Manager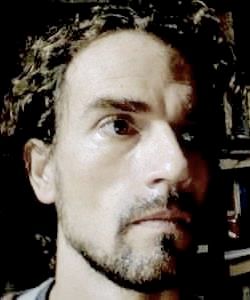 Sergio de Simone is an iOS Independent Developer and Consultant. Sergio has been working as a software engineer for over fifteen years across a range of different projects and companies, including such different work environments as Siemens, HP, and small startups. Currently, his focus is on development for mobile platforms and related technologies.
He tries to be a successful iOS independent developer and he is always on the look for challenging and new endeavours as a consultant. In his spare time he is waiting for his twins to grow up a bit so he can teach them some programming. You can find a few pointers about him on his contact page.