Interviews
Older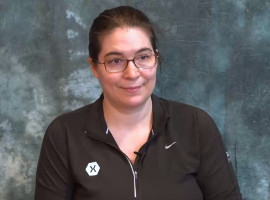 13:29
Development
Development
Follow
741 Followers
Rachel Reese on the challenges and benefits of using microservices at Jet. In particular how F# made it easier to refactor and maintain hundreds of microservices. The hard bit is the infrastructure.
26:34
.NET
.NET
Follow
436 Followers
Andreia Gaita takes a look at the state of Core CLR and Mono, Unity, cross platform mobile apps with Mono, the state of VR and the many challenges VR developers face.
24:39
Development
Development
Follow
741 Followers
Felienne Hermans explains the how and why of applying software engineering methods (testing, static analysis, refactoring) to spreadsheets.
28:42
Culture & Methods
Culture & Methods
Follow
837 Followers
Mik Kersten talks about current and future trends in ALM and the support for approaches like large scale Agile, DevOps, Docker, Big Data, functional languages and the Internet of Things.
25:23
Followers
Paulmichael Blasucci explains how to use property-based testing in F# with FsCheck and how to ensure the data FsCheck generates fits the problem domain, the reasons for F#, ZeroMQ and more.
11:10
Followers
Mathias Brandewinder explains why F# is well suited for data science: the REPL, type providers for seamless data access, functional programming concepts and much more.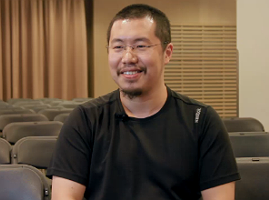 16:45
Followers
Yan Cui talks about the advantages of using F# to build DSLs and using the actor model. Also: why and how to use graph databases to model (game) economies.
15:58
Followers
Andrea Magnorsky talks about her experience with adopting F# for .NET game development, where F# fits, property based testing with FsCheck, and much more.
21:52
Followers
Richard Minerich explains the reasons for choosing F#, how F# Type Providers help to integrate languages like R, how to bring Functional Programming to enterprise developers, and much more.
36:32
Followers
Tomas Petricek explains F# and some of its features like Type Providers, pits F# Computation Expressions vs Monads, and highlights issues teaching functional programming to developers, and much more.
35:23
Followers
Declan Whelan discusses Agile Coaching and the lessons learnt returning to coding as part of a new lean startup as well Agile Coach Camp, pair coaching and his role on the Agile Alliance board.
21:22
Followers
Phil Trelford discusses how to design large scale applications with functional concepts, the state of the F# community and much more.