Interviews
Older
18:44
Mobile
Mobile
Follow
187 Followers
Everybody is talking about Conway's Law these days - tear down organizational boundaries where they are not useful. Etsy did so in the space of mobile development: there are no longer dedicated mobile dev teams, but every developer is trained on mobile and every team is doing mobile development. We talk to Hannah Mittelstaedt about the benefits and drawbacks of such a transformation.
30:05
Followers
How do you create hits in mobile gaming? Jesper Richter-Reichhelm, Head of Engineering at Wooga, tells us about the challenges of mobile game development. How do you find the right story for a game, what technological base is the right one? And after all, what are the indications that a game might not be a hit which leads to stopping the project even right before global launch?
14:37
Followers
Marc Prud'hommeaux talks about his experience using Apple's Swift language, both to write new code and port an existing Objective-C code base. Also: immutable data structures, concurrency, and more.
15:38
Followers
Adam Ernst talks about how functional programming and immutable data structures have made Facebook's iOS app much easier to test and debug. By decoupling the data pipeline from the UI objects, and minimising the wrk on the UI thread, the application has become easier to test and suffers less bugs than when the UI was generated procedurally.
17:41
Followers
Dave Arel explains when to do a hybrid app vs a native app on mobile, how a hybrid app can facilitate app upgrade, how to choose JavaScript frameworks and much more.
21:44
Followers
Andrew Betts, founder of FT labs, discusses emerging trends in mobile development using web technologies, the benefits of developing for the web over building native, the difficulties of dealing with browsers and tooling.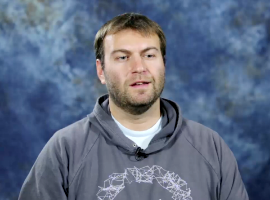 18:38
Followers
Christian Legnitto describes FB's release process for mobile apps, how FB has no dedicated iOS or Android teams, A/B testing and the Play Beta program, tools used for the build process, and much more.
21:15
Followers
Mark Meretzky explains the difference in programming for iOS and Android, which platform is easier to teach, fragmentation, XCode vs Eclipse, and much more.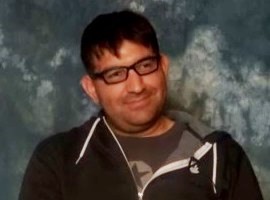 26:58
Followers
Saul Mora explains why Design Patterns are useful for mobile developers to understand (iOS) APIs, the power of Objective-C, mobile development trends, the difference between iOS and Android, and more.
25:17
Followers
Bijan Vaez explains how and why the EventMobi conference mobile app was built with HTML5 instead of native technologies, the challenges and advantages, and much more.

24:27
Followers
Laurent Sansonetti explains using Ruby for iOS development with RubyMotion, how Garbage Collection works in RubyMotion, the library ecosystem, the state of debugging and profiling, and much more.
22:28
Followers
Brian LeRoux talks about the PhoneGap Build service, mobile web apps vs native, Facebook's switch to a native iOS app, PhoneGap adoption in emerging markets, Firefox OS, Adobe's web tools and more.