Presentations
30:29
Java
Java
Follow
1090 Followers
Thomas Risberg reviews what has been happening in the world of JDBC lately and how it fits with the latest trends like Reactive, Non-Blocking APIs, Microservices, CQRS and Event Sourcing.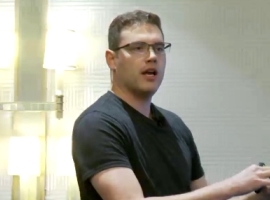 01:00:09
Followers
Ben Christensen discusses the mental shift from imperative to declarative programming, working with blocking IO such as JDBC and RPC, service composition, debugging and unit testing.
53:12
Followers
Uri Cohen presents the key characteristics of SQL and NoSQL databases and how to create a layer on top of distributed data stores in order to use SQL to query for data.