Presentations
43:51
Followers
Alex Blewitt introduces the history behind Swift, why it was created, how it differs from Objective-C and how Swift is compiled and executed under the covers.
57:25
Followers
Muljadi Budiman presents the prerequisites and differences of iOS development, creating a small demo app to show how one starts developing on iOS.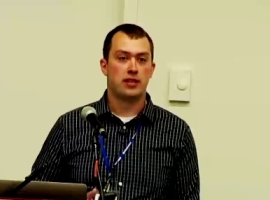 38:15
Followers
Jeff Kelley discusses Objective-C basics – properties, categories – and more advanced features – linking, ARC, creating classes at runtime, memory management and tagged pointers.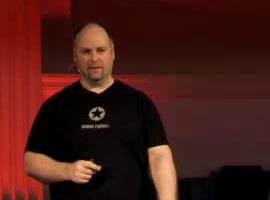 41:55
Followers
Phil Nash discusses iOS development, from the idiosyncrasies of Objective-C to how to test a mobile app to getting an app on the app store and getting it noticed.
01:08:15
Followers
Pete Goodliffe presents advanced techniques for creating iOS apps based on real life examples that show how to make the most of Objective-C, how to create Retina apps, and others.
46:24
Followers
Graham Lee discusses some of the vulnerabilities that may affect Objective-C programming, offering solutions to avoid them.
01:00:08
Followers
Adrian Kosmaczewski makes an introduction to iOS development, presenting the language used, the graphic interface, API, IDE, tools, native apps vs. web, publishing apps, and recommended books.