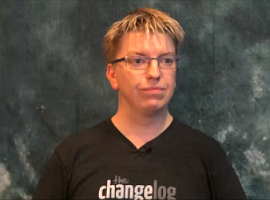 21:01
Followers
Andy Piper, lead of the Eclipse Paho project, talks about the evolving internet of things landscape at the Eclipse foundation and the future of MQTT, including what MQTT clients and brokers are available at the Eclipse foundation and plans for this summer's release
30:26
Followers
When he reaches out to developers, Tom Banks tells them about cool new technologies they can implement. Using these cool new things they can do with IBM technology to try to make them think a little bit outside the box when it comes to enterprise software. So that they can innovate using IBM software and these new spaces created with their WebSphere Application Server Liberty Profile.
17:10
Followers
Chris Clarke from Collabnet talks about the evolution of ALM, how Agile has affected its uptake across all levels of the organisation and some of the important metrics Agile teams should be measuring.
24:17
Followers
Many of today's most prominent app developers rely upon GitHub, a popular website that facilitates online collaboration between members of all areas of the software engineering community. Learn about the nuts and bolts of GitHub; like Repositories, Contributions, projects and streaks from Zach Holman in this InfoQ interview recorded live at QCon San Francisco 2013.
30:52
Followers
Hadoop, the distributive file system and MapReduce are just a few of the topics covered in this interview recorded live at QCon San Francisco 2013. Industry-standard Agile implementation and a lot of testing, assures the development team at Ancestry.com that they have an app that can handle the large traffic demands of the popular genealogy site.
20:34
Followers
Chris McMahon discusses radically open source testing at Wikipedia and has put out a call for the testing community to participate, as well as discussing approaches to browser test automation.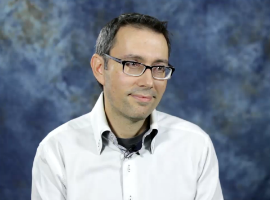 27:06
Followers
JavaScript expert Panos Astithas discusses the latest trends in mobile app development. The tools that Panos employs in his work as Software Engineer at Mozilla help to keep their applications as bug-free and smooth running as possible. Effective debugging is all about having the best developer tools available.
21:15
Followers
Mark Meretzky explains the difference in programming for iOS and Android, which platform is easier to teach, fragmentation, XCode vs Eclipse, and much more.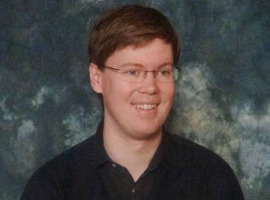 12:38
Followers
Tom Banks talks about what's new in the IBM WebSphere Application Server v 8.5.5 Liberty Profile and explores how its extensible architecture allows interesting additions to "gamify" the running of enterprise software. He describes what you can do when enterprise software becomes mobile and introduces IBM Code Rally, a game which is built on top of the Liberty Profile and other IBM software.
22:54
Followers
Benjamin Cabé talks to InfoQ about the newly formed Machine to Machine projects at Eclipse, including Mahini, Koneki and Paho. He also talks about the upcoming Internet of Things and how he sees both programming in Lua as a means of running embedded systems on Raspberry Pis, and how Arduinos can be used to monitor anything from solar panels to mousetraps.
22:55
Followers
In this interview, recorded at EclipseCon 2013, InfoQ asks Mike Milinkovich about the history of the platform and foundation, recent changes, and where Eclipse is going in the future.
30:28
Followers
Paul Webster provides some history and context for the evolution of the Eclipse 4 project, and sketches out where it is going with the Eclipse Kepler (4.3) and Luna (4.4) releases in the future.