Interviews
Older
18:59
Followers
Victor Grazi talks to InfoQ about his popular tutorial application Java Concurrent Animated, and other things on his mind including Java, the financial industry, software development lifecycle, and being a Java Champion.
14:53
Followers
Michelle Andreassen talks about gamification, the PBL and avatars and shares some examples and strategies of how gamification can be used in the enterprise.
16:00
Followers
Frank Greco explains the reasons behind the WebSocket standard, the current implementations, how WebSocket relates to AJAX and Comet for event driven applications, and much more.
37:50
Followers
Sadek Drobi explains the benefits of functional programming for the web. Also: improving CMS by separating content from representation and how prismic.io implements ideas from functional DBs and Git.
20:49
Followers
Dave Farley discusses the reasons for Continuous Delivery and Continuous Deployment, the advantages and challenges they pose, and much more.
21:15
Followers
Mark Meretzky explains the difference in programming for iOS and Android, which platform is easier to teach, fragmentation, XCode vs Eclipse, and much more.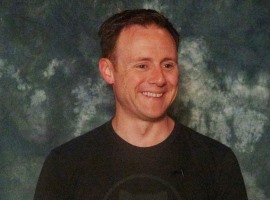 19:06
Followers
Tim Berglund explains GitHub's approach to product owners and product development and how that can (or can not) translate to other companies.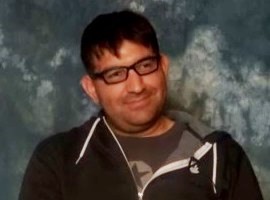 26:58
Followers
Saul Mora explains why Design Patterns are useful for mobile developers to understand (iOS) APIs, the power of Objective-C, mobile development trends, the difference between iOS and Android, and more.
18:51
Followers
Rachel Laycock explains her experience with bringing Continuous Delivery to companies, the main technical and social obstacles, and much more.
21:52
Followers
Richard Minerich explains the reasons for choosing F#, how F# Type Providers help to integrate languages like R, how to bring Functional Programming to enterprise developers, and much more.
20:16
Development
Development
Follow
687 Followers
Mike Amundsen talks about API management, versioning, and discovery. He compares RESTFul and CRUD-style APIs, discusses the notion of 'affordance,' and introduces hypermedia APIs. He examines documentation modelling frameworks for APIs - like Swagger - and also provides his thoughts on API governance, OAuth 2.0, and web single sign-on.
22:35
Followers
Matt DeBergalis explains Meteor, a JavaScript application platform, how Meteor ties the client and the server together with WebSockets, the DB integration with MongoDB, reactivity, and more.