Presentations
Older
38:53
AI, ML & Data Engineering
AI, ML & Data Engineering
Follow
989 Followers
Xinlu Huang and David Lundgren discuss hazard and survival modeling, metrics, and data censoring, describing how Opendoor uses these models to estimate holding times for homes and mitigate risk.
47:59
Culture & Methods
Culture & Methods
Follow
798 Followers
Andrea Darabos discusses how to lower the startup risk with Minimum Viable Experiments which help product managers and investors build with more confidence and avoid costly mistakes.
45:11
Java
Java
Follow
1090 Followers
This talk covers the classic profiler features. What is a hotspot? What is the difference between sampling and instrumentation from the profiler perspective? What are the problems with those methods?
44:51
Followers
Andrea Burbank discusses the risks, benefits, and lessons from running a single huge experiment with hundreds of moving parts, and with long-term engagement as the metric of success.
45:04
Followers
The authors demonstrate the design and use of an environment for quantitative researchers building a market risk simulation first as a basic system and then adding a hypothetical systemic shock.
40:31
Followers
Sam McAfee focuses on quantitative risk modeling approaches exploring how to bring scientific rigor back into the Lean Startup process with Monte Carlo simulations and Cost of Delay scenarios.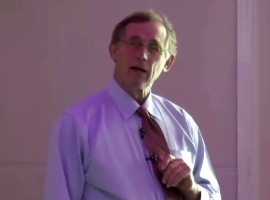 40:59
Followers
Rupert Scofield explains how to build, motivate, and manage a team that both embraces the mission and delivers financial results, how to mitigate risk, and how to solve interpersonal conflicts.
45:09
Followers
The authors present design patterns and use cases of capital market firms that are incorporating big data technologies into their credit risk analysis, price discovery or sentiment analysis software.
53:23
Followers
Tim Lister presents the advantages—and the dangers—of practicing risk management in an adult-like fashion, offering a process for tailoring an organization and discussing how it can grow up.
40:28
Followers
Neil Killick proposes ways to reduce risk and uncertainty, calculate a product's price, determine delivery dates and roadmap, do Scrum and XP without using estimates.
46:57
Followers
Tormod Varhaugvik provides a design and rationale for an In Memory and Big Data architecture for live equity and risk assessment, using Tax Norway' new architecture as an example.
01:14:43
Followers
Dan North discusses the need to embrace uncertainty of scope, technology, effort and structure, expecting the unexpectable and anticipating ignorance.