Interviews
Older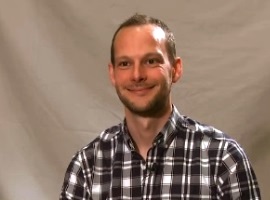 30:01
Culture & Methods
Culture & Methods
Follow
799 Followers
David Mole talks about implementing Spotify inspired squads and tribes at Trade Me, as well as the results of experiments in self-selection of teams and inspiration from the work of Daniel Pink.
14:15
Followers
Simon Marcus discusses the value of a learning environment in which learning from failure is valued. Simon discusses how Spotify approaches consensus within its teams and how experimentation of team make-up and tasking is not frowned upon.
09:49
Followers
Sandy explains how Trade Me adopted a truly self-organising model of team formation to establish ten product development squads and how she and others use Personal Kanban to prioritise and manage work.
20:01
Followers
Mark talks about what it takes to enable high-performing teams, the importance of stable teams, the value of cohesiveness, how the placement of water coolers and layout of lunch tables make a difference to team performance and how to overcome obstacles imposed by distance.
16:46
Followers
At Agile 2014 Sally spoke about what it takes to form healthy sustainable high-performing teams, the organizational culture that is needed to nurture self-organization and a new tool for team and organization health checks.
38:19
Followers
Amber Case explains how Esri handles GIS data, how to integrate small teams and startups into established companies, handling competent jerks and other types of team members, and much more.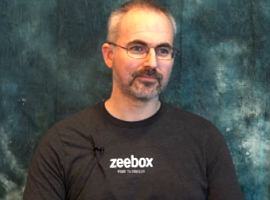 23:53
Followers
Glen Ford talks about his experiences in different organizations' environments, from start-ups to the likes of BBC. Glen discusses how to build great teams and why in his view Kanban works better than Scrum. Finally, Glen explains how Lean, DevOps and systems architecture all influence each other.
22:18
Culture & Methods
Culture & Methods
Follow
799 Followers
Steve Adolph discusses his PhD research on communications in organisations, the importance of boundary spanners and how a large backlog becomes an impediment to product development flow. He talks about he importance of the ScrumMaster role, problems with Product Owners and where Business Analysis can add value.
18:44
Followers
Amr Elssamadisy, founder of Agile Culture New York and author of the book Agile Adoption Patterns, shares his thoughts on why safety is essential to Agile success. We know that learning is essential for successful agility, and teams learn best through failure – but failure is inherently unsafe. The key to success is in making things safe. Without safety you cannot learn effectively from failure.
16:33
Followers
Dan Mezick, author of the book The Culture Game, shares his insights on engagement as the fuel of successful and lasting Agile adoptions. Pulling examples from Open Spaces and the computer gaming industry, Dan explains how they both implement four basic rules: have a clear goal, a clear set of rules, a good feedback system, and support an opt-in participation strategy.
27:24
Followers
Peter Saddington discusses his work as an Agile Coach, his Agile Scout blog, his new book and his passion into research and tools around leveraging human capital and optimizing teams.

19:36
Followers
Vickie Gray, author of the book Creating Time, shares her insights on the Core Protocols and how they can be used to solve many of the common problems that plague teams. The Core Protocols provide a common API on which the team can operate when performing Agile processes like Scrum or Kanban, and according to Vickie, we need this common API because humans are much more complicated than code.