Presentations
34:05
Followers
Brie Rogers Lowery inspires those willing to change their businesses in spite of what feels like official stonewalling or apathy.
49:36
Followers
Geoff McDonald describes how the company succeeds in engaging workers by providing an inspirational business purpose, a decision making framework and focusing on employee well-being.
58:15
Followers
Paul Dolman-Darrall discusses incremental improvement: small changes headed towards the huge ambition of turning a whole company radical.
45:07
Followers
Karl Scotland advises changing the perspective and using an experimental approach based on trial-and-error for organizations that want to evolve through learning.
43:36
Followers
Jack Hubbard presents a case study of how is life at PropellerNet, explaining why Propellernet is officially the best small company to work for in the UK.
40:55
Followers
Matt Ballantine shares the approaches that have helped him to successfully deliver change in organizations by focusing on emotional reactions, stages of learning, old vs. new, peers influence.
36:27
Followers
Barry O'Reilly discusses how to embrace a culture of continuous experimentation and learning, to adapt the organization's design, and transform the business to an adaptable, resilient Lean Enterprise.
26:15
Followers
Lisette Sutherland, Elinor Slomba share stories of successful remote distributed teams, how they built relationships and trust, and how they raised the quality of their communication.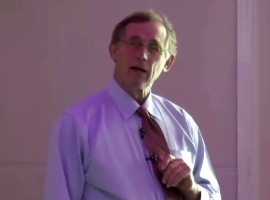 40:59
Followers
Rupert Scofield explains how to build, motivate, and manage a team that both embraces the mission and delivers financial results, how to mitigate risk, and how to solve interpersonal conflicts.