Presentations
43:15
Architecture & Design
Architecture & Design
Follow
2420 Followers
Sarah Wells talks about the FT team that currently has over 150 microservices in production. Wells shares how her team regain control of their inboxes and their time, and offers some tips and tricks.
58:45
Development
Development
Follow
687 Followers
Wayne Beaton overviews the current state of Eclipse, discussing how to improve the user experience, support channels, and how to tap into the funding available to work on Eclipse IDE improvements.
24:32
Followers
Stuart Williams shares from experience how his company implemented Kanban, what worked for them in handling maintenance, support and a number of small projects.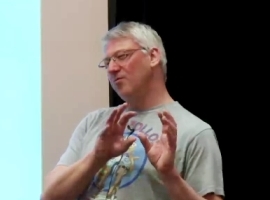 01:00:35
Followers
Chris Oldwood takes a look at a variety of both command-line and GUI tools - build automation, testing and support - that have proved to be useful to the speaker time-and-time again.