Interviews
23:51
Culture & Methods
Culture & Methods
Follow
888 Followers
Chris Young and Kate Gray talk about applying methods used in political campaigns and the workplace to achieve goals, influence and engage people, and win their hearts and minds. They discuss how to create a vision that people can easily understand and will want to support, and how to get interaction and relevant feedback that helps deliver value.
18:29
Culture & Methods
Culture & Methods
Follow
888 Followers
Geoff Wilson and Amanda Stockwell from 352 Inc talk about the advantages of Agile in a digital agency, approaches to user experience and the redevelopment of planningpoker.com.
09:16
Culture & Methods
Culture & Methods
Follow
888 Followers
Melissa Perri speaks about the importance of stopping bad ideas from becoming products and how an experimentation and learning mindset can ensure the best products that meet customer needs get built. She discusses the importance of knowing who your real users are and using simple tools such as paper prototypes to conduct experiments and get feedback quickly.
16:15
Culture & Methods
Culture & Methods
Follow
888 Followers
Kent McDonald talks about the need for product ownership, business analysis and user experience in agile projects, how the three areas are connected and his new book - Beyond Requirements: Analysis with an agile mindset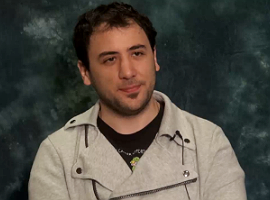 12:23
Followers
In this interview, Nicolas Bevacqua talks about how he initially got into programming professionally as a DotNet developer and how he eventually made the transition to focusing primarily on Node.js development. He discusses his passion for writing open source projects for the JavaScript developer community and some of the projects that he is most passionate about.
28:25
Followers
Adam Yuret sits down with InfoQ at the LeanUX conference to discuss Value Stream Mapping and how it applies to software development
34:50
Followers
Adrian Howard sits down with Infoq to discuss the his session on Lean Startup and the Business Model Canvas, Lean UX, bridging the gap between UX and Development and how this might change roles in the future.
33:35
Followers
Jeff Patton sits down with us at Agile 2013 to discuss how Product Development fits in with Agile, multiple definitions of the term MVP and the origins and uses of Story Mapping.
12:01
Followers
Jaimee Newberry explains her approach to user experience design, how to find, define and communicate a brand's identity, and much more.
15:31
Followers
Learning from past projects, Jeff Gothelf helped synthesize Lean UX into a growing practice within software firms of all sizes, where teams focus on project outcomes and not output. When teams of varying competencies are brought together from the beginning of a project and given ownership, they are able to take responsibility for delivering a great client experience.
11:06
Followers
Stephanie Kaiser explains how metrics driven design is used to develop and continuously improve games at wooga, how the company uses A/B testing and usability testing and much more.