Interviews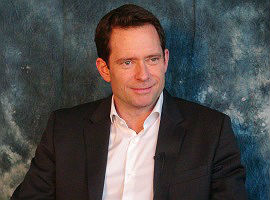 33:48
Followers
Cloud Foundry creator Derek Collison talks about building the next generation of PaaS with his Continuum product at Apcera, and how Go was chosen as the core language for its development. He also talks about his earlier career at Tibco, Google and VMware, and the role of messaging systems like AMQP and MQTT.
36:26
Followers
Jon Brisbin discusses his experience with Virtualization and reasons why companies would use Private Clouds, eg. regulation compliance. Also: the future role of operations, monitoring, and more.
21:02
Followers
Adrian Cole discusses his jclouds project, which is an open source library that helps Java developers get started in the cloud and reuse their Java development skills. Cole also talks about some of the challenges of creating a cloud agnostic library, such as the use of different hypervisors and that various cloud implementations are written in different languages, such as VB, Python, Ruby, etc.
22:23
Followers
In this interview, Graeme Rocher and Guillaume Laforge of SpringSource talk about the present and future of the Grails framework and the Groovy language. Rocher talks about Grails 1.4 and some of its enhancements such as improvements to GORM. And Laforge discusses Groovy 1.8, which features new DSL authoring capabilities, among other things. They look at how Java's future impacts their projects.
43:07
Followers
In this interview conducted at the SpringOne 2GX conference, Rod Johnson talks about the new advancements SpringSource is bringing to the enterprise Java space, including new cloud options. Johnson discusses open-source Java in general, including the flap over the direction of OpenJDK and Apache Harmony. And he delves into the new Code2Cloud effort from SpringSource and Tasktop, and much more.
09:48
Followers
Karl Rumelhart explains VMWare's virtualization products and how they relate to cloud solutions, Open Source at VMWare, the SpringSource acquisition and much more.
23:50
Followers
In this interview from SpringOne 2009, Javier Soltero discusses the challenges of managing a complex Java application, the Hyperic toolset, out-of-the-box versus developer-built application management/monitoring hooks, the effect of both the SpringSource and the VMWare acquisition on Hyperic development, and the result of combining SpringSource and VMWare's offerings.
11:17
Followers
Chris Richardson discusses the evolving cloud computing landscape, cloud computing tools, differences between local machines and cloud-based virtual machines, Cloud Foundry offerings, deploying a Java application to Cloud Foundry, Cloud Foundry vs other cloud offerings, future Cloud Foundry developments, and the future of enterprise Java development.

41:56
Followers
In this interview, Avi Bryant talks about the Smalltalk web framework Seaside, DabbleDB, using Smalltalk images for persistence instead of an RDBMs, GemStone and more.
14:09
Followers
In this interview, Avi Bryant talks about working on GemStone's MagLev, a Ruby implementation built on the GemStone S64 VM. Avi explains the reasons for MagLev, the merits of GemStone's persistence and distribution features, and the future with multiple Ruby implementations.