Books
Cloud
Cloud
Follow
358 Followers
Testing is an under-appreciated discipline and I wanted to shine a spotlight on the changing nature of testing in a cloud-driven world. We hope you enjoy what we've put together here, and find a host of thought-provoking, and actionable, ideas.
Architecture & Design
Architecture & Design
Follow
2543 Followers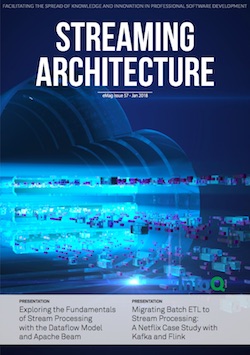 This InfoQ emag aims to introduce you to core stream processing concepts like the log, the dataflow model, and implementing fault-tolerant streaming systems.
Cloud
Cloud
Follow
358 Followers
In this eMag, the InfoQ team pulled together stories that best help you understand this cloud-native revolution, and what it takes to jump in. It features interviews with industry experts, and articles on key topics like migration, data, and security.
Cloud
Cloud
Follow
358 Followers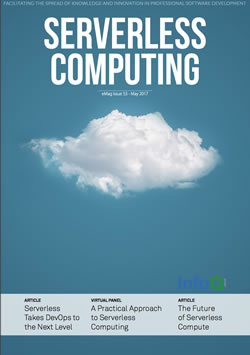 In this InfoQ eMag, we curated some of the best serverless content into a single asset to give you a relevant, pragmatic look at this emerging space.
Cloud
Cloud
Follow
358 Followers
Technology choices are made, and because of a variety of reasons - such as multi-year licensing cost, tightly coupled links to mission-critical systems, long-standing vendor relationships - you feel "locked into" those choices. In this InfoQ emag, we explore the topic of cloud lock-in from multiple angles and look for the best ways to approach it.
Cloud
Cloud
Follow
358 Followers
In this eMag, you'll find practical advice from leading practitioners in cloud. Discover new ideas and considerations for planning out workload migrations.
Followers
In this eMag, we curated a series of articles that look at automation in the cloud and management at scale. We spoke with leading practitioners who have practical, hands-on experience building efficient scalable solutions that run successfully in the cloud.