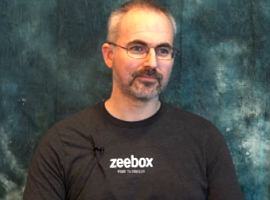 23:53
Followers
Glen Ford talks about his experiences in different organizations' environments, from start-ups to the likes of BBC. Glen discusses how to build great teams and why in his view Kanban works better than Scrum. Finally, Glen explains how Lean, DevOps and systems architecture all influence each other.
18:16
Followers
Katherine talks about how her own life experiences and unique background having been raised in an Aboriginal tribe in Outback Australia and subsequently studied Mahasi Vipassana Buddhism have added to her coaching toolkit, and how she applies these ideas with teams and projects in trouble to help them overcome challenges and solve their problems
22:55
Followers
Leading and working in distributed knowledge worker teams is reality for most organisations today. To get a perspective on some of the challenges and how to tackle them we spoke to Floyd Marinescu, CEO of C4Media, InfoQ's parent company. InfoQ is a globally distributed organisation with 35 fulltime and 150 part time contributors distributed across the whole world.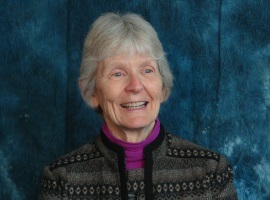 24:43
Culture & Methods
Culture & Methods
Follow
485 Followers
Linda Rising was interviewed at QCon London 2014. She speaks about the difference between the Fixed and the Agile mindeset, looks at the links between cognitive neuroscience and agile development. She discusses the value of standing and moving around when working and addresses number of myths about change.
11:55
Followers
Greg Brockman, Stripe's CTO, relates how developers can determine if they are in a culture that has problems delivering software. With some of his insights and shifts in culture, developers can help their organization become unstuck from a poorly performing culture and shift into a more productive, organized, and effective team.
25:13
Followers
Woody Zuill discusses Mob Programming, a practice where the whole team works on the same thing, at the same time in the same space on the same computer, as well as his thoughts on No Estimates.
11:17
Followers
Gib Broza talks about his book "The Human Side of Agile", how to become an empathic leader, building solid teams that provide enduring and stable high performance. He provides some pragmatic advice for leaders in self-organizing agile teams on how create and nurture an environment which brings out the best in the team members.
22:18
Culture & Methods
Culture & Methods
Follow
485 Followers
Steve Adolph discusses his PhD research on communications in organisations, the importance of boundary spanners and how a large backlog becomes an impediment to product development flow. He talks about he importance of the ScrumMaster role, problems with Product Owners and where Business Analysis can add value.
31:21
Followers
Andrew Prentice and Jo Cranford talk about testing and development approaches at Atlassian, in particular the role of Quality Assistance and approaches to effectively testing JavaScript.
18:44
Followers
Amr Elssamadisy, founder of Agile Culture New York and author of the book Agile Adoption Patterns, shares his thoughts on why safety is essential to Agile success. We know that learning is essential for successful agility, and teams learn best through failure – but failure is inherently unsafe. The key to success is in making things safe. Without safety you cannot learn effectively from failure.
16:33
Followers
Dan Mezick, author of the book The Culture Game, shares his insights on engagement as the fuel of successful and lasting Agile adoptions. Pulling examples from Open Spaces and the computer gaming industry, Dan explains how they both implement four basic rules: have a clear goal, a clear set of rules, a good feedback system, and support an opt-in participation strategy.

19:36
Followers
Vickie Gray, author of the book Creating Time, shares her insights on the Core Protocols and how they can be used to solve many of the common problems that plague teams. The Core Protocols provide a common API on which the team can operate when performing Agile processes like Scrum or Kanban, and according to Vickie, we need this common API because humans are much more complicated than code.