Presentations
16:07
Followers
Igor Terzic presents several cases where Ember Data is used in production, and outlines some of the features that are intended to be included in the future.
14:25
Followers
Paul Chavard discusses advanced techniques for building large EmberJS applications with Ember Data.
20:42
Followers
Matthew Beale explains how messages are passed between views, controllers and routes in Ember.js.
24:36
Followers
Sergey Bolshchikov discusses building complex UIs with Ember.js by combining Handlebars templates and Ember.View.
15:41
Followers
Stefan Fochler shares best practices on using Ember.js to master the needs of real-world web applications, discussing what worked well and what didn't.
20:01
Followers
Thomas Herrmann discusses the advantages, challenges and lessons learned in building a multimedia-heavy, interactive HTML5 application with Ember.js.
25:46
Followers
Anthony Bull overviews some of the tools that help being productive with Ember.js, providing details on Yeoman.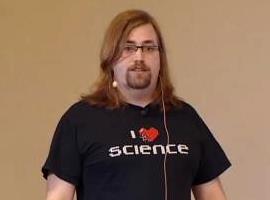 21:06
Followers
Alex Speller introduces Ember Query, a library enabling query string usage in Ember: introduction, advanced usage, tips & tricks, the future.