Presentations
48:22
Culture & Methods
Culture & Methods
Follow
889 Followers
Craig Tataryn presents techniques useful to evaluate a business idea and determine whether or not it's a good fit for the Micropreneur Startup model.
38:18
Culture & Methods
Culture & Methods
Follow
889 Followers
Ed McCann, Andrew Taylor and Deb Oxley (moderator) discuss the challenges and obstacles their companies faced in becoming employee owned, as well as the benefits and rewards.
40:14
Followers
Brant Cooper shares the secrets to a successful lean startup culture within the enterprise by addressing the killers of disruptive innovation.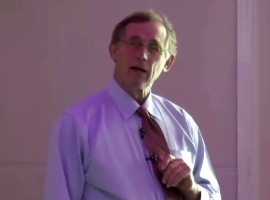 40:59
Followers
Rupert Scofield explains how to build, motivate, and manage a team that both embraces the mission and delivers financial results, how to mitigate risk, and how to solve interpersonal conflicts.
35:20
Followers
Gergely Timar shares lessons learned at Indextools, a web data analytics firm acquired by Yahoo!.
53:36
Followers
Debbie Madden discusses the types of attributes intrapreneurs have in common, how one can identify an intrapreneur, and what can be done to impact technical innovation from a human perspective?
47:58
Followers
Ryan Martens encourages citizen engineers to join forces with entrepreneurs in order to tackle world's toughest problem using Design Thinking, Agile, Lean Startup, open source, biology and sociology.
31:21
Followers
Per Jonsson discusses Lean Startup in the context of real world examples, and helpful tools for startups - Feedback Loop, Customer Development and the Lean Canvas.
56:47
Followers
Joshua Kerievsky invites developers to start thinking as entrepreneurs, writing code that is "good enough" for the purpose it is supposed to serve rather than write elaborate code that is beautiful.
58:26
Followers
Rod Johnson shares some of the lessons he learned as an entrepreneur.
52:35
Followers
Lars Kroll Kristensen shares the lessons learned from the rise and fall of Runestone, lessons applied in another game development company, Unity Studios.
32:39
Culture & Methods
Culture & Methods
Follow
889 Followers
Eric Wahlforss shares his thoughts on what's great and not so great in building a company's identity and culture related to communication, relations, the right people, technologies, Agile, etc..