We know that software is changing the world, and we've come to see our impact as accelerating the software side of that change. With that passion, we started InfoQ 10 years ago, in the context of some unusual beliefs and concerns:
we believed that developers writing and curating deeply technical, journalistic-quality news was the way this community wants to consume content, not content by non-technical journalists.
we were dismayed by the lack of passion and care of other traditional-media owned "tech sites" of the early 2000's that treated readers more like assets to click on ads, than as people. We were actually excited about the topics we were writing about, the people we interviewed, and the presentations we filmed and published – we understood the power of an online community like InfoQ could have to help software development teams adopt new technologies and practices.
we saw an opportunity to create a multi-language site so as to improve access to the latest technical trends for readers in China, Japan, Brazil (at the time) which seemed lagging behind the conversations going on in English tech communities. In those days it was mostly the software infrastructure vendors that were creating new content in those countries.
we saw that everything was going full stack, polyglot, web-as-platform, so there was a need for having multiple platforms covered on one site, as well as covering project management and soft-skills
While this week is InfoQ's 10 year birthday, 2016 is also the tenth anniversary for QCon London and will be for QCon San Francisco software development conferences, which are one of InfoQ's main offerings in addition to this website. We run QCon's in 8 cities in 5 countries and today over 7000 attendees a year come to our events. The next QCon is New York starting on June 13th, followed by San Francisco on November 7th.
Who we are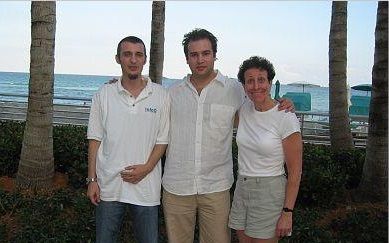 Woven in with this story is also the personal story of those who started the site, and their entrepreneurial journey. Some of our readers might remember me (Floyd Marinescu) and Roxanne Beverstein from TheServerSide.com (TSS) day's in the early 2000-2005 years. I created but didn't own TSS, and after a series of new owners felt we couldn't evolve it anymore, so we left TSS to start an "uber" community site--InfoQ. We expanded content beyond Java to cover multiple platforms. We expanded to China, Brazil, Japan and France.
Our dreams were soon realized: thanks to our founding sponsors, community editors, and partners such as Trifork who helped us launch QCon far earlier than we otherwise could have, we became a sustainable business fairly quickly.
Today
We are now a company of over 33 full time staff for the English InfoQ and QCon's, 10 in Brazil operating QCon Sao Paulo, and InfoQ Brasil, over 40 people working on the Chinese InfoQ, QCons and other events. Our French InfoQ is operated by our partner Pierre Queinnec along with 20 passionate software developer editors.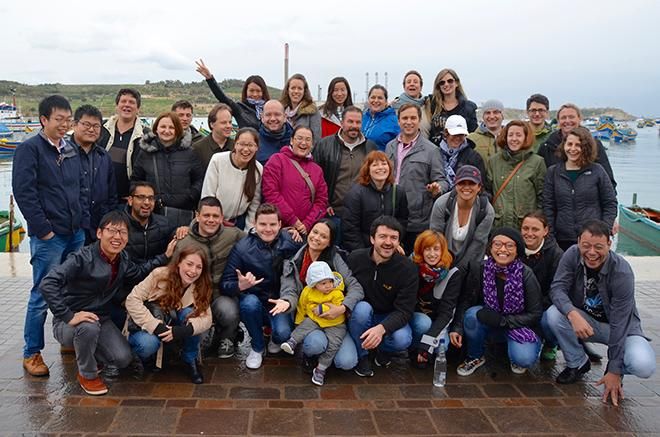 C4Media is also completely virtual company, that is all of our staff members work from home and we have a great culture and high retention rate. In fact, I believe this is the work life of the future and often get asked to speak about how to run a company virtually.
The real magic of InfoQ however is that it is driven by you! Across all of the languages we cover, we have over 200 developers who write or translate content on InfoQ part time, as a way for them to learn, give back, and network. It is our secret sauce! Would you like to try it?
Our observable Impact
Being part of the InfoQ and QCon story has influenced the lives of many people, and it's hearing about this impact that drives us.
For example, the founder of Instagram credited the QCon videos that he viewed on InfoQ in helping him scale Instagram:

Another InfoQ reader said:
You don't know what you don't know. That is InfoQ and QCons are so different to other resources in the industry. They make you aware of what happens in the industry and you understand what you should start looking at. On the next level you get best practices for those topics you are interested in.
We feel that we've fulfilled our mission when our readers mention us as
THE source of information/education and enlightenment along with the place I discover new trends in the market.
As for QCons our attendees think that:
Each time I attend QCon, my mind is opened up to fresh ideas by leaders in their field. I also get to meet and connect with top engineers around the world. Where else can you do that?!
Let us know what impact InfoQ has had on your professional life and win an InfoQ T-shirt! You can either comment at the end of this article content or at this form!
The next 100 years
Our dream is that InfoQ will continue for another 100 years, like the New York Times. That in turn means we always try to do things in the best long term interest of our readers and conference attendees.
We're continuing to invest in new content ideas such as our new Podcasts, which includes interviews with thought leads such as Adrian Cockroft and Mads Torgersen; and new content pieces such as the Morning Paper Quarterly Review, with the aim of making academic research in computer science more accessible and hopefully encouraging more developers to take an interest in papers.
At the same time we are investing heavily in InfoQ as a platform. We know that the majority of our readers are senior and extremely busy people and we're frequently told that the volume of content that InfoQ publishes makes it difficult to find what they want when they visit the site. We have multiple projects exploring potential solutions to this problem and we're really looking forward to sharing some of this work with you later in the year.
Thank you for being part of the community and helping us fulfill our mission to spread knowledge and innovation into our world. Let us know what you think so we can get better and better at serving your informational needs.
Here's for another 100 years together!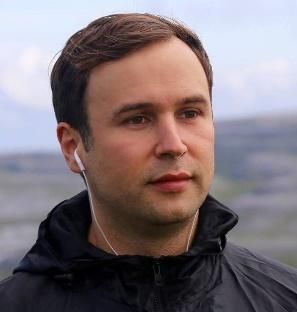 Floyd Marinescu and the InfoQ team