38:19
Followers
Amber Case explains how Esri handles GIS data, how to integrate small teams and startups into established companies, handling competent jerks and other types of team members, and much more.
19:51
Followers
Emma shares her view on Systems Thinking and why is it important in modern organizations that want to learn and move forward. She also delves into other topics from her experience such as working in the Middle East, women and technology and work-private life balance as a working mother.
14:50
Followers
John Shook sits down with InfoQ to discuss how lean change is both personal and organizational as well as the A3 process.
47:17
Followers
Jabe Bloom sits down with InfoQ to discuss systems thinking, complexity theory and how you can apply systems thinking to your organization or Agile implementation.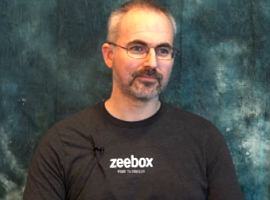 23:53
Followers
Glen Ford talks about his experiences in different organizations' environments, from start-ups to the likes of BBC. Glen discusses how to build great teams and why in his view Kanban works better than Scrum. Finally, Glen explains how Lean, DevOps and systems architecture all influence each other.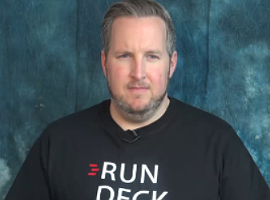 36:33
Followers
Damon argues DevOps is most needed in the enterprise world, and suggests starting with self-service provisioning interfaces, service oriented mentality, designing tool chains and meaningful metrics. All based on his own experience on the field as a DevOps consultant.
28:25
Followers
Adam Yuret sits down with InfoQ at the LeanUX conference to discuss Value Stream Mapping and how it applies to software development
35:30
Followers
In this interview, Dave Farley approaches Continuous Delivery both from human and technological perspectives. Do flow-based methodologies play better with CD than iteration-based ones? How to do CD on a DevOps unfriendly context? From a technological perspective, learn the importance of artifact repositories and why you should avoid branching as much as possible.
19:00
Followers
Olav Maassen, Liz Keogh and Chris Matts talk about real options and the story behind "Commitment: A Novel About Managing Product Risk", as well as discussing growing experts and leader archetypes.
21:58
Followers
Todd Charron talks about some of the outcomes from Lean Startup Machine in Toronto, applying Lean Startup in the Enterprise and how can us improvisation techniques in Agile to reduce our fears.
18:04
Followers
Jason Little sits down to discuss how he's been using Lean Change and gives us some insight into his book on the same subject.
32:13
Followers
Al Shalloway sits down to discuss how the Lean-Agile method breaks away from tribes such as Kanban and Scrum to get back to our shared values.