QCon London is in 2 months! 75% of the schedule is now online, and the last chance to save £296 expires tomorrow. Join us for our 4th annual QCon London; this year continues in our tradition of practitioner-driven high quality content with over 15 tracks and 100 speakers including: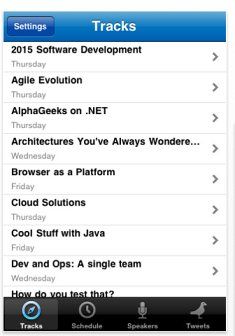 This year QCon also has an iPhone app allowing you to browse the schedule by track, by time, favourite a track and access the #qcon twitter channel.
QCon is an enterprise software development conference for team leads, architects, and project managers covering Architecture & Design, Java, .NET, Emerging Languages, NoSQL, Browser as a Platform, Software Craftsmanship, SOA, Agile methodologies and other timely topics. Last years' QCon London drew over 500 people despite the economic downturn. There were thousands of tweets and hundreds of blogs written by attendees - see Key Takeaway Points and Lessons Learned from QCon London 2009 for a feel! QCon occurs annualy in London, San Francisco, Beijing, and Tokyo.
The last chance to save £296 expires tomorrow, we hope to ses you there!