Icenium Mist, a browser-based IDE for the development of hybrid mobile apps on the Icenium cloud platform provides an ability to upload and extract the contents of the ZIP archive relative to the location to which you upload. You just need to zip the directory located on your local system, right click the root of Icenium project, select Add | From Archive menu
option and upload the ZIP file.

Icenium Mist has the built-in ability to access remote GIT server by selecting Configure Remote Repository option from the Version Control menu. If the remote repository is password protected then you will be asked to provide the required credentials. A progress indicator will be displayed while the cloud platform interacts with the remote git repsoitory.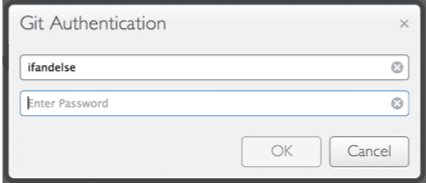 Icenium Mist also provides support for the movement of code blocks,which you can perform by highlighting the code you want to move and making use of Alt + Shift + Up/Down arrow keys. Jim Cowart, Developer Advocate has examined the usage of this feature using a video sample on the official telerik blog post.
The web based cloud platform also displays keyboard shortcuts map if you press Ctrl + Shift + / combination. According to Jim, the widely used shortcuts are Cmd+F6/F7/F8/F9.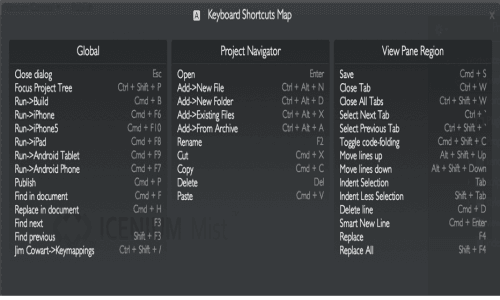 In addition to the above mentioned features, Icenium Mist also includes features related to provisioning, plugins and publishing to app stores. The official documentation provides a comprehensive overview of all the features along with the usage.