VS Anywhere, a Visual Studio extension with real-time collaboration has been updated with web workspace which provides an ability for the developers to share a Visual Studio project by sending the file link either via chat or email. The end user will be able to view your Visual Studio files in real time in a browser window.
The above mentioned feature can be activated by right clicking the project and selecting Share project using Web Workspace. According to official sources, the upcoming full release will enable users to build code directly inside the browser window in a real time environment.
VS Anywhere also includes moderated sessions which helps remote session attendees to follow you during online trainings or webinars and can be initiated in moderator mode. However, you can switch to moderator mode in the middle of a session. It also includes cooperative merge which enable developers review the merge and manage conflicting files in real time collaborative sessions in addition to an enhanced user interface.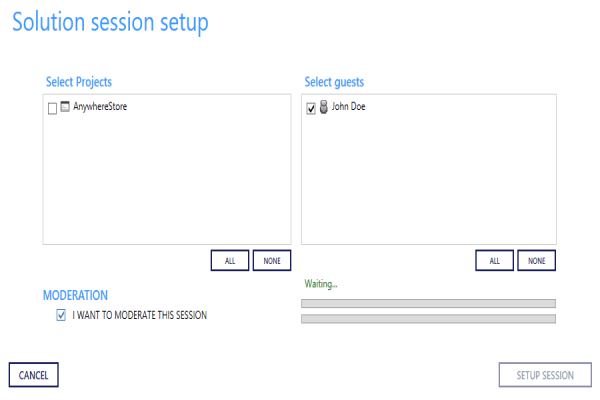 The recent release of has fixed a bug related to team explorer while working with Visual Studio 2010 including social coding issues with Github API. Moreover, it also fixes an issue where the selected server name will be erased when reopening Connect to Server window and a bug in the Quick Action tool which causes Create change set feature not to work properly. In the previous version, icons were not displayed on Visual Studio tabs and this new release fixes this issue as well.