It's a pleasure to announce that InfoQ has launched a mobile-specific version of the site that is optimized for smartphones and offers a faster user interface, with a smaller download footprint, whilst making the most of the limited screen real-estate.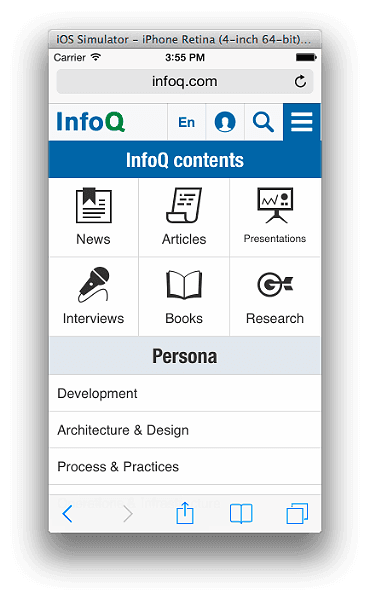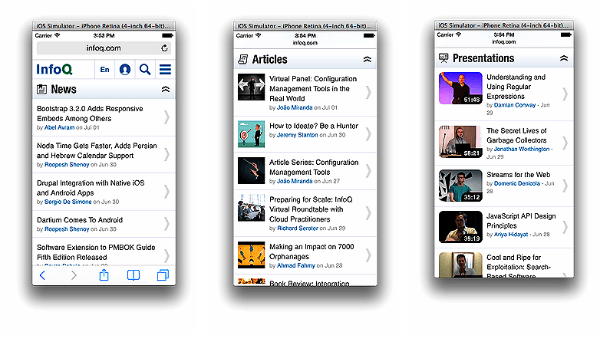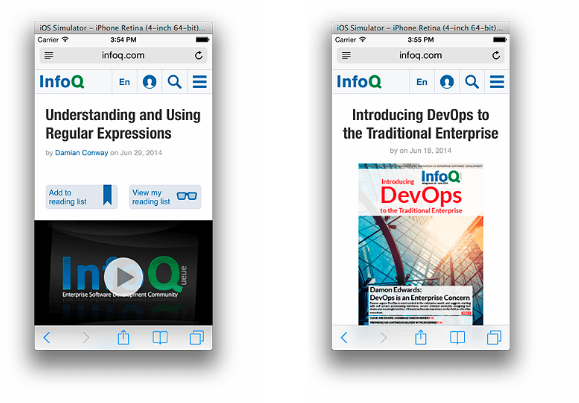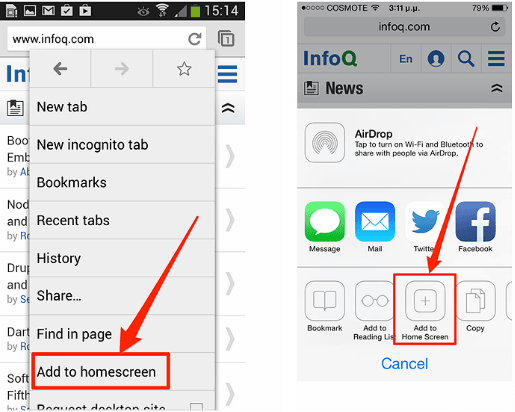 A better mobile experience has been one of the most requested from InfoQ users, and we're delighted to be able to release this now.
If you are already reading this news item from a mobile device, or planning to give it a try, let us know what you think. You can either leave a comment here, send us an email at feedback@infoq.com, or comment via Twitter, Facebook, LinkedIn or Google Plus. Your feedback is important to us in our effort to continue improving the InfoQ experience.