research2guidance has published a study (PDF) comparing the top 40 cross-platform (CP) tools by asking 2,188 developers from 5 continents to name and rate their satisfaction with the tools they are using.
For the purpose of this study the tools were divided in 5 categories: App Factories, Web App Toolkits, CP IDEs, CP IDEs Enterprise, CP Compilers + CP Services. While the study covers many CP tools areas, we have selected three of them that seemed more interesting.
The vast majority of CP tools support iOS and Android while many support Windows Phone 8 and HTML5. There is partial support for the rest of the platforms as shown in the following graphic: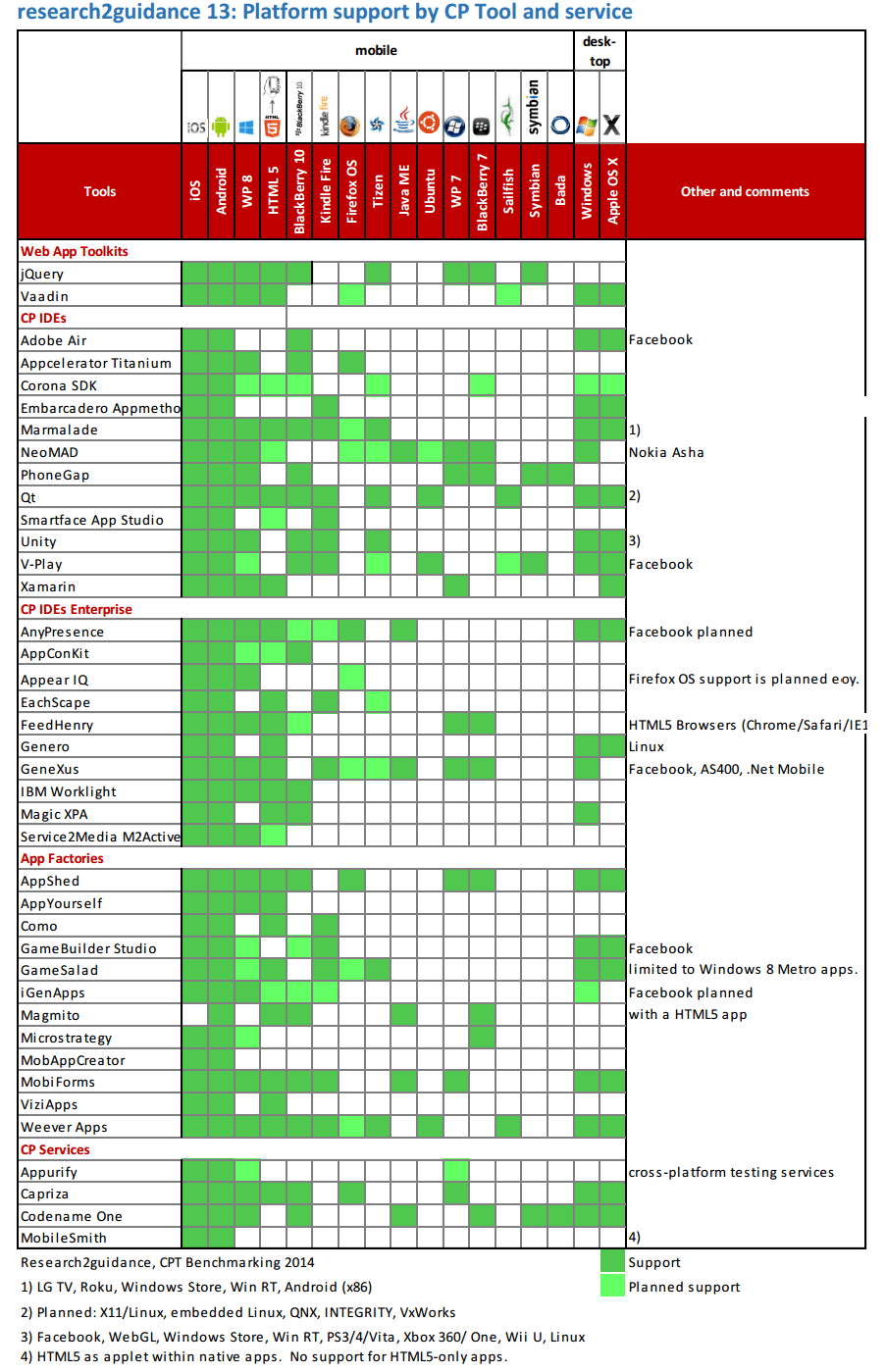 When it comes to the quality of the applications resulting their CP tools/frameworks, developers named Qt, Visual Studio and Cocos 2D as top 3, considering their output as much higher or higher in quality than those of native tools: (Visual Studio appears in the classification because "one can develop mobile websites which are compatible with other platforms.")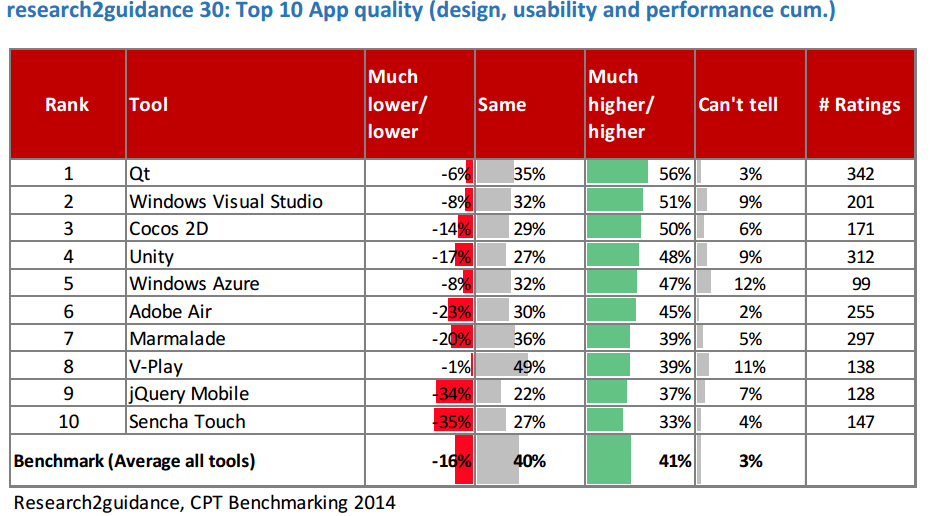 The following graphic shows the top 3 preferred CP tools per platform: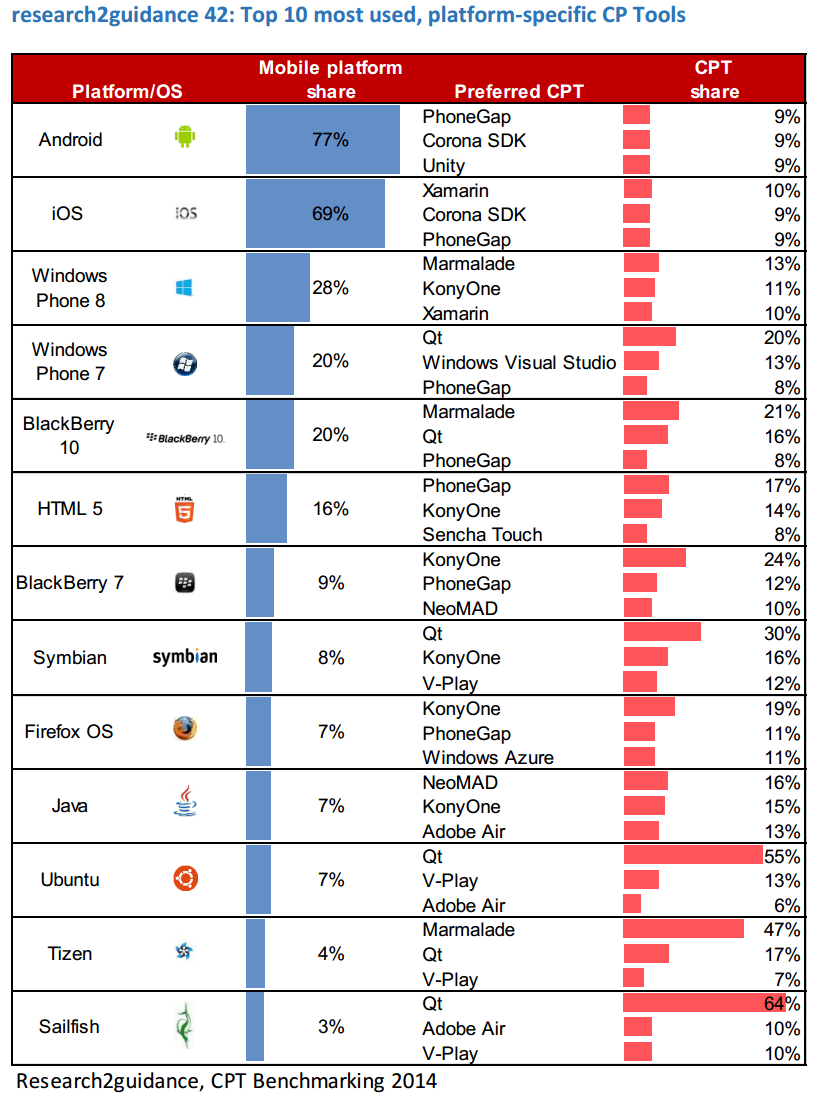 The study addresses other CP tools related topics such as: price, device support, cost-performance ratio, vendor support, complexity, time saving, and others.