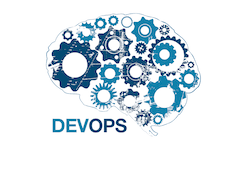 DevOps Days has celebrated 5 years since the initial conference in Ghent in 2009. With events in Helsinki, Vancouver and Tel Aviv just in the month of November, the DevOps Days series has taken place across multiple cities all over the world in these 5 years.
InfoQ talked to Patrick Debois and Kris Buytaert, part of the team that organized the first event 5 years ago.
InfoQ: What brought you to organize that first DevOps Days?
Patrick: We were discussing how to apply agile methods to system administration: what would the concept of TDD, Kanban, etc. have on the operations group. At the same time the convergence of cloud and infrastructure as code was happening. After seeing (remote) the seminal Velocity Conference talk by John Allspaw and Hammond on how dev & ops could work together, we just knew there was much to talk about and decided to run a conference. Many people came on a hunch and all of a sudden they didn't feel alone anymore.

Kris: For me it was mostly the lack of conferences where both devs and ops were present... you had operations conferences and development conferences but no place where discussions happened. We had Velocity in the US, but not yet in Europe.
InfoQ: What is the difference between DevOps Days and other DevOps oriented conferences?
Patrick: I would say it's the community driven angle: you don't need to be a rockstar, work for a big company to speak. We value the contributions and involvement more: the barrier to entry is lower and we actively encourage people to speak up. Especially people who haven't spoken before and we believe have an interesting story. As they are now organized around the world, it is truly a community effort, everyone can organize one and we'll help. As long as the balance & focus is on helping the community and not on financial motivation.

Kris: In any case every large IT conference hosts a DevOps track these days.
InfoQ: DevOps is a widely used term now, with recurrent talks about changing it to avoid misuse or hype. What are the things you like most/less about the use of the term?
Kris: I liked how fast the term got spread, with no actual marketing effort. This was once again a grassroots movement that started as 60 something people in Gent and ended up being the next marketing term and that's what I dislike about it. The fact that clueless marketeers have partly ruined the discussion, on an average day I have to resist the urge to correct people in teaching them that putting in place a dedicated DevOps team is probably not what they want to achieve, that buying a DevOps product is not going to help them, and that giving a systems engineer the title DevOps engineer is not suddenly going to solve your deployment pains. But sadly that's what marketing and abuse of the term has brought us.
InfoQ: Patrick just announced his retirement from the organization of DevOps Days, what is going to happen to the event, where do you see it in the next 5 years?
Kris: There's going to be local communities popping up at an even higher rate than we currently have, more events will be organized in smaller, bigger, more exotic or more distant venues, it often starts with a good meetup group and then evolves to a conference. But we'll also see more in-house, company DevOps Days, mid to larger sized organizations will be hosting their own internal DevOps Days, often with a mixed speaker group.
InfoQ: What would you tell people interested in DevOps that never attended a DevOps Days?
Kris: Come for the morning talks, stick around for the afternoon open space discussions, DevOps Days really is what you make from it. Some people come to us before an event and say... hey you don't have an afternoon schedule filled in, don't you have enough talk submissions? Most people have never experienced open space discussions, but once they do, they wonder why you want to go to any other type of conference.
InfoQ: What would you advise to those thinking about organizing a DevOps Days in their city?
Kris: As I said before, start with a meetup group, try to get some crowd going. Next, there's a really good guide on the DevOpsDays.org site that should get people started.
The next DevOps Days events scheduled will take place in Derby (UK), Denver and Minneapolis during the first half of 2015.