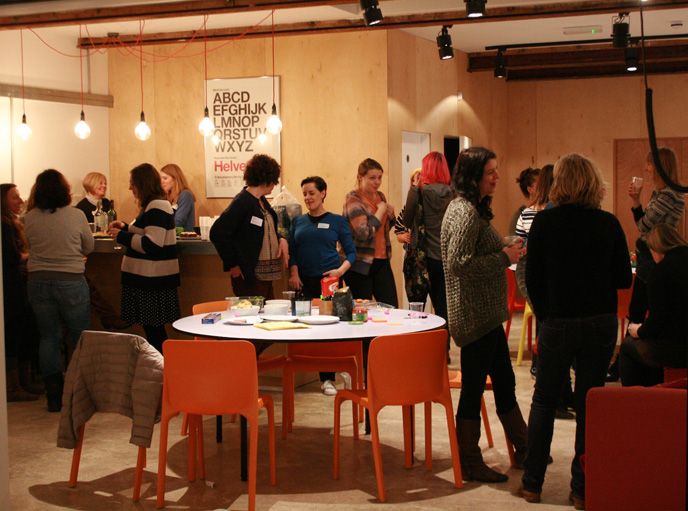 Spring Forward is a festival in Brighton in the UK that coincides with Women's History Month and aims to celebrate and encourage women's work in the digital sector.
The festival, which takes place in March and hosts only female speakers, has seven confirmed events focusing on the sectors of programming and coding, stop-motion animation, user experience design, and gaming. It is directed by Viviana Doctorovich, senior user experience designer at Firefly.
"Initially I had just my own event, which was the Brighton chapter of Ladies that UX that I started about a year and a half ago…" Viviana told InfoQ.
…and I realised there were two other events happening at the same time - the SheSays Brighton chapter and 300 Seconds. So, with my event as well, we had three events in March focussed on woman in digital. A lot of woman who were coming to my event weren't aware of the other events that were happening, so some cross-promotion under an umbrella made sense. We started quite small last year with only the 3 events, and we just created a website for it; put it out there. From there, this year we had lots of people keen to get involved. We've more than doubled in size, and we have a couple of events that were created specifically for the festival.
These include Curiosity Hub (pictured below), a stop-motion animation workshop that has been put on to celebrate Mother's Day and encourages mothers and daughters (aged 11-16) to come along and make a short film together using SAM Animation software, laptops and webcams, as well as Pixels and Prosecco focussed specifically on woman who work in games.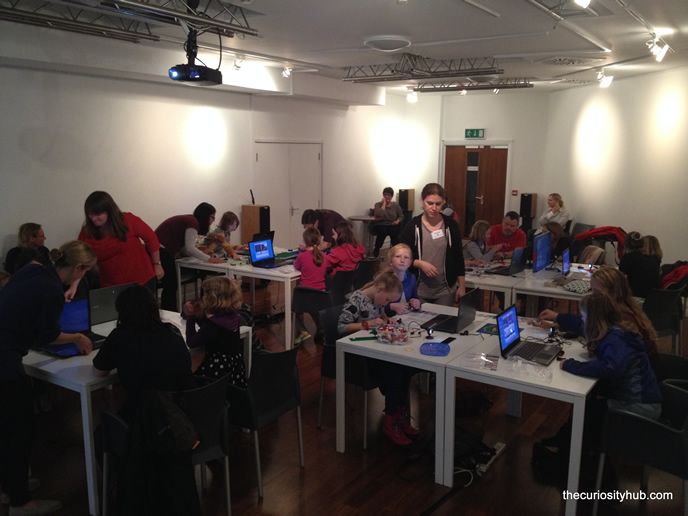 Viviana hopes the festival will act as a springboard for the creation of a support network that will encourage women to take a more active role in shaping the future of the digital industry.
Via the Spring Forward website we have people from the community who are getting in touch with other woman in the digital community. So, for instance, we've had teachers contacting us wanting more female role models they can tell their students about, and by connecting all the organisers as well things start happening - going to each other's events, exchanging tips and contacts to help each other with their events. So we're creating a little network.
Men are welcome at some of the events. SheCodes and SheSays are keen on having a mixed audience, Viviana told us. CodeBar is for women, LGBTQ and people who are underrepresented in the tech industry, and Ladies that UX (which features Jane Austin, Head of UX at the Telegraph, amongst others) is women only.
We've found that as soon as you get men involved the dynamics change quite a lot, so we've had to be careful. We have tried things like 1+ - where if a man wants to attend they have to come with a woman. It would be nice to have mixed, but trying to get a balance that is 50/50, because so many events that already exist tend to be about 90% male.
Spring Forward takes place throughout March at 68 Middle Street, Brighton, BN1 1AL, and Hotel Du Vin, 2-7 Ship Street, Brighton, BN1 1AD. All events are free.