G John Okoro of Auspicious Agile gave a talk at the Agile Tour Bangkok comparing the various scaling models prevalent in the marketplace today. He titled the talk "An Agile Scaling Tour"
His premise is that there is no one ideal scaling model and that the different brands & approaches are appropriate for different contexts. He drew on the work published on the Agile Scaling website and extended that with his own observations about the different models, their advantages and disadvantages.
He started by introducing the concept of Shu-Ha-Ri as a learning pathway and pointed out that simply following the rules of method without understanding the context and thinking behind it is a Shu (novice/apprentice) level activity. He cautioned that there is a natural bias to self-assess ourselves at a higher level of competence than what we actually have. One aspect that he used in his comparison of the approaches is "shu-ability" - how clear the rules for a novice to follow.
He emphasised that whatever approach you are taking to organisational change (and scaling agile is an organisational change activity) leadership buy-in and active support is crucial for success. This type of change is not something that can be relegated to "chequebook support" – active leadership involvement is essential.
He presented the following key points about the different scaling frameworks: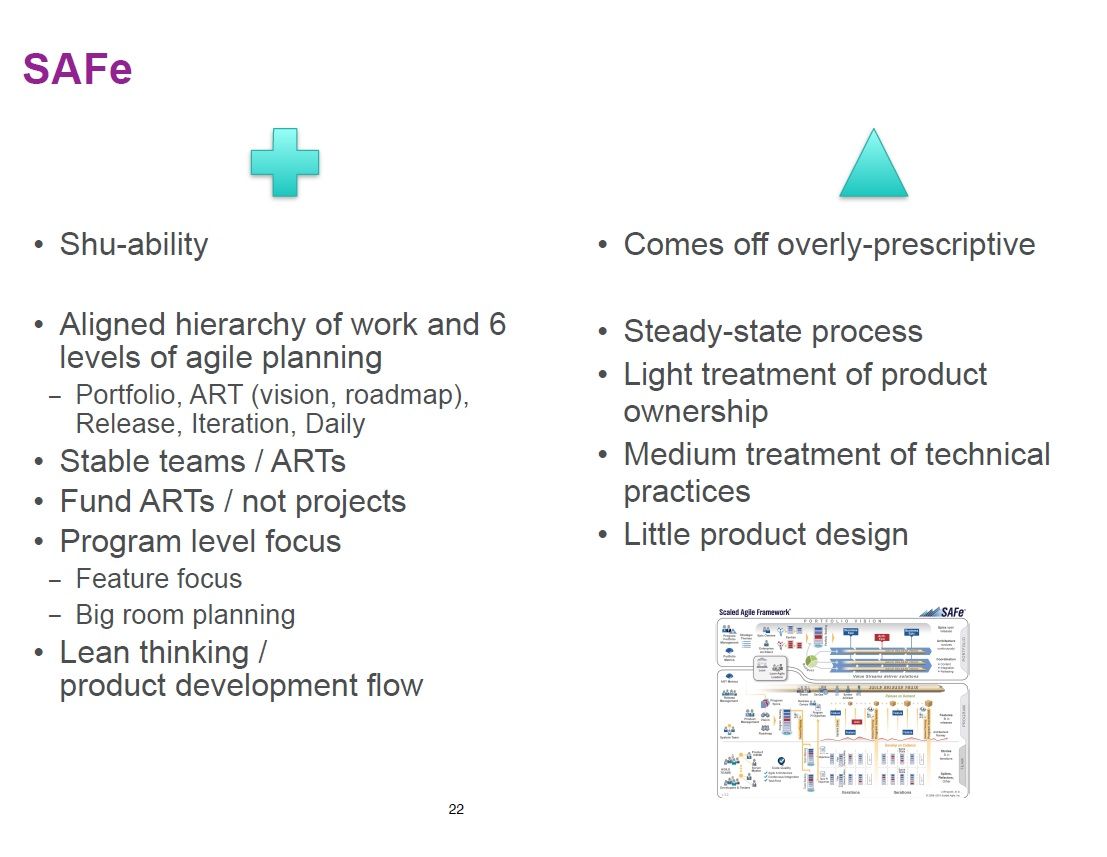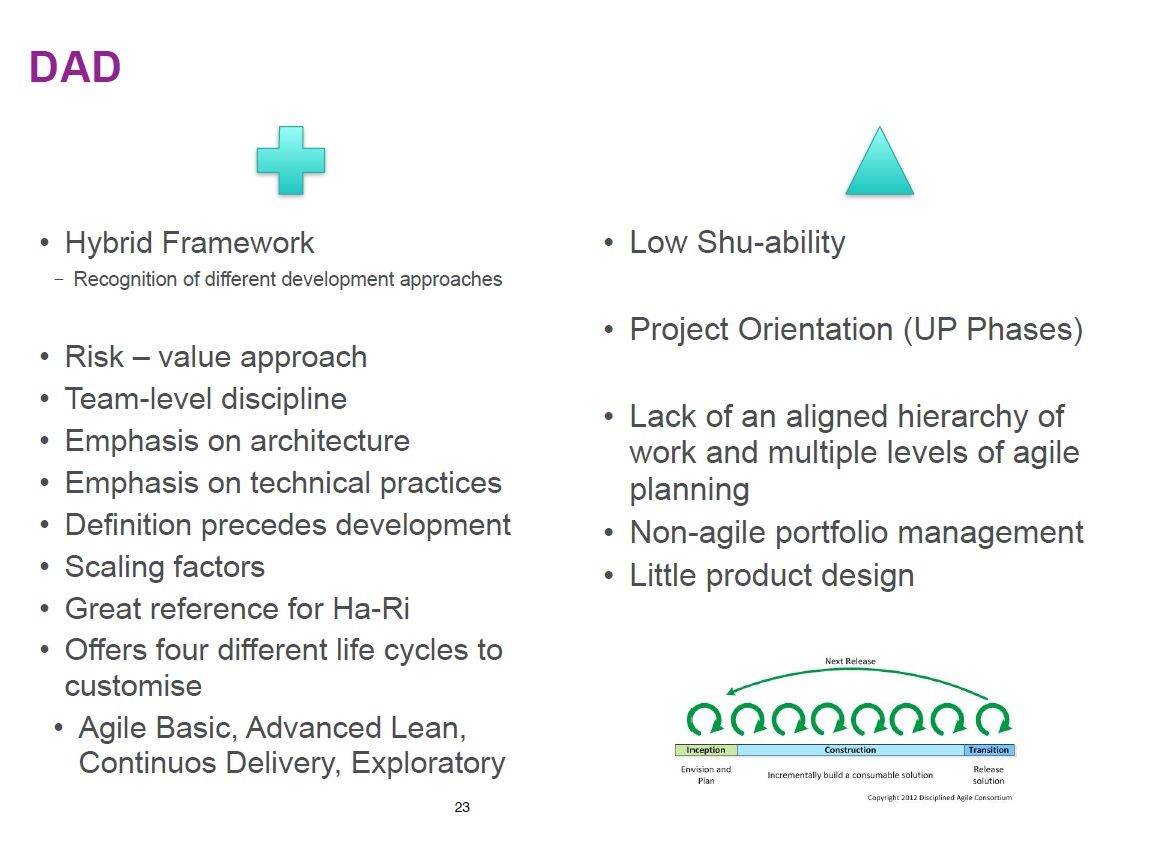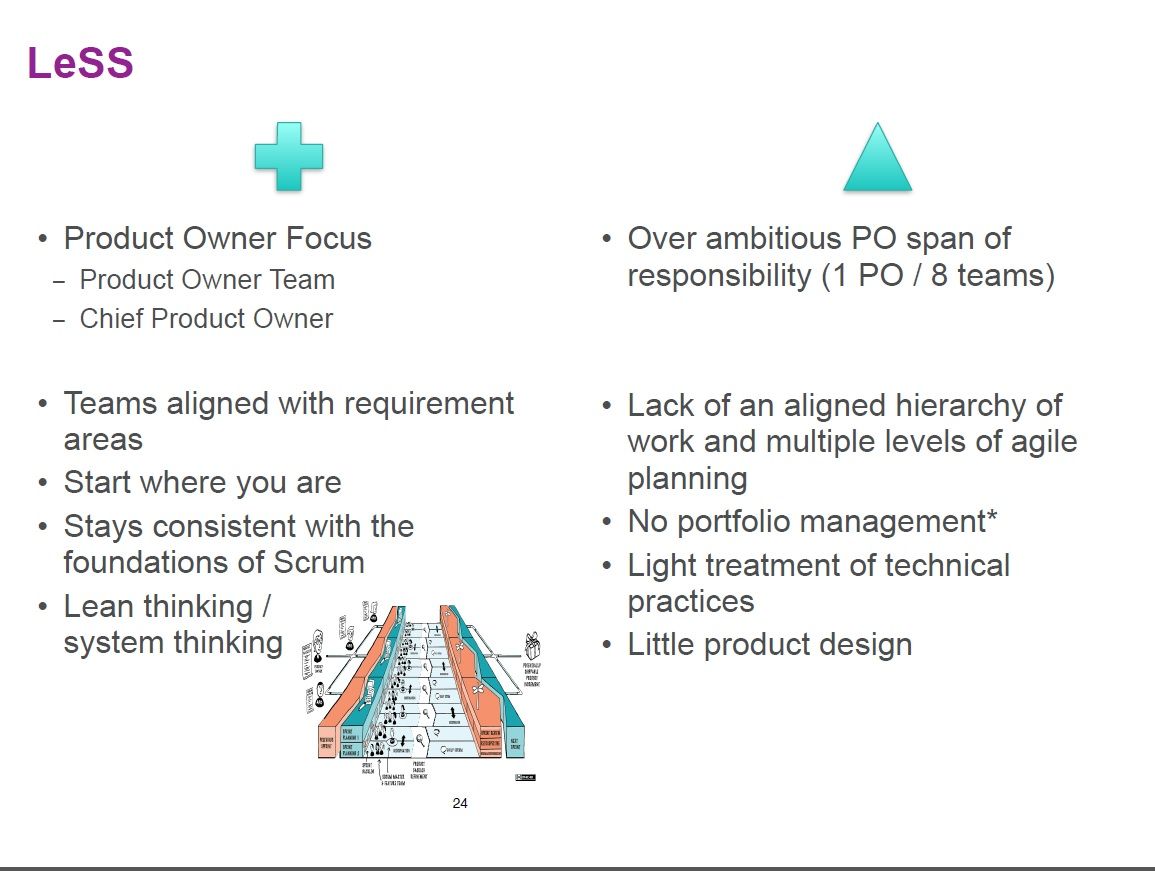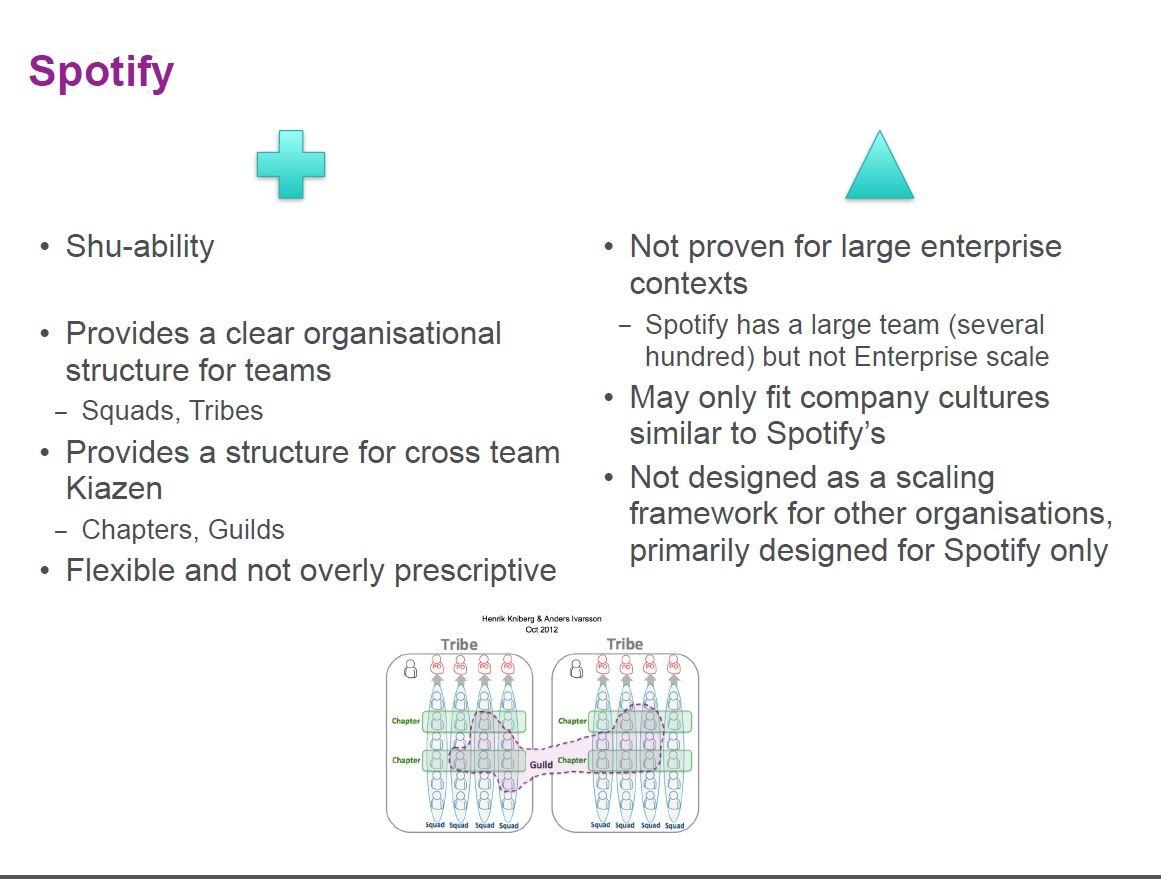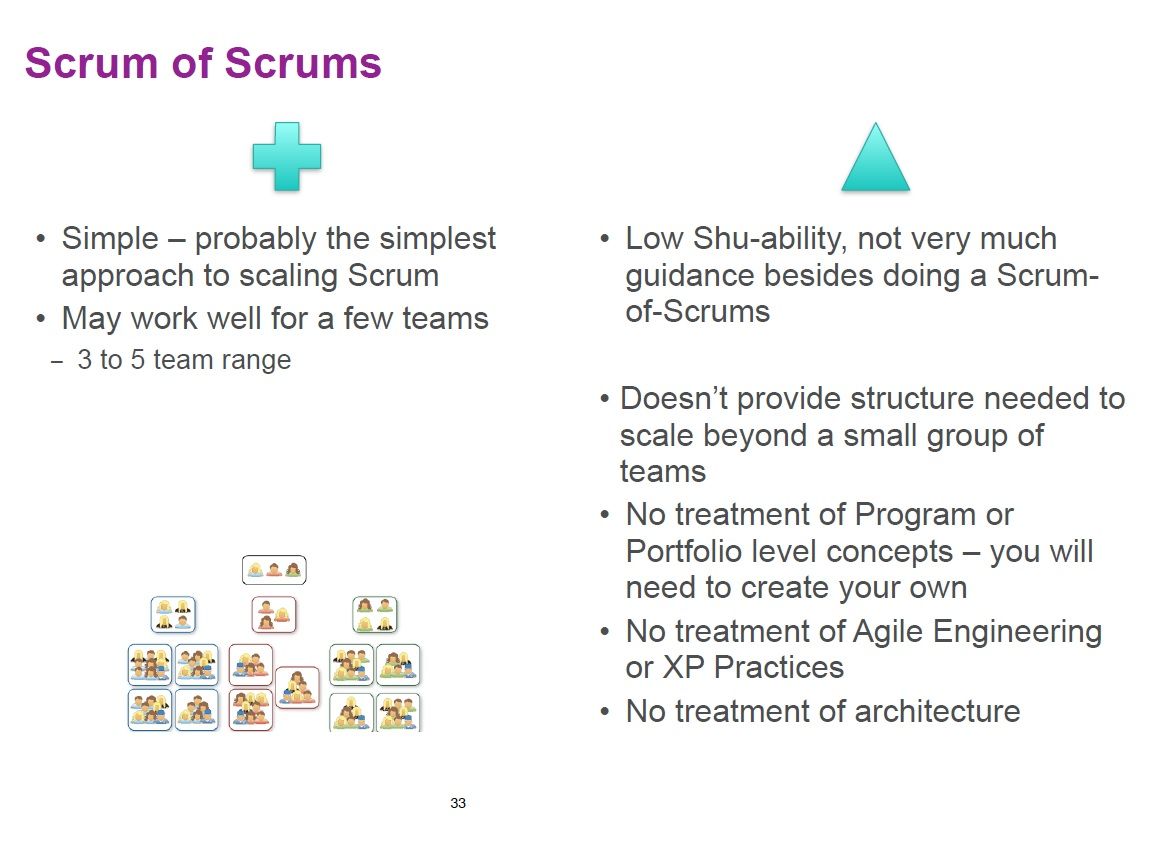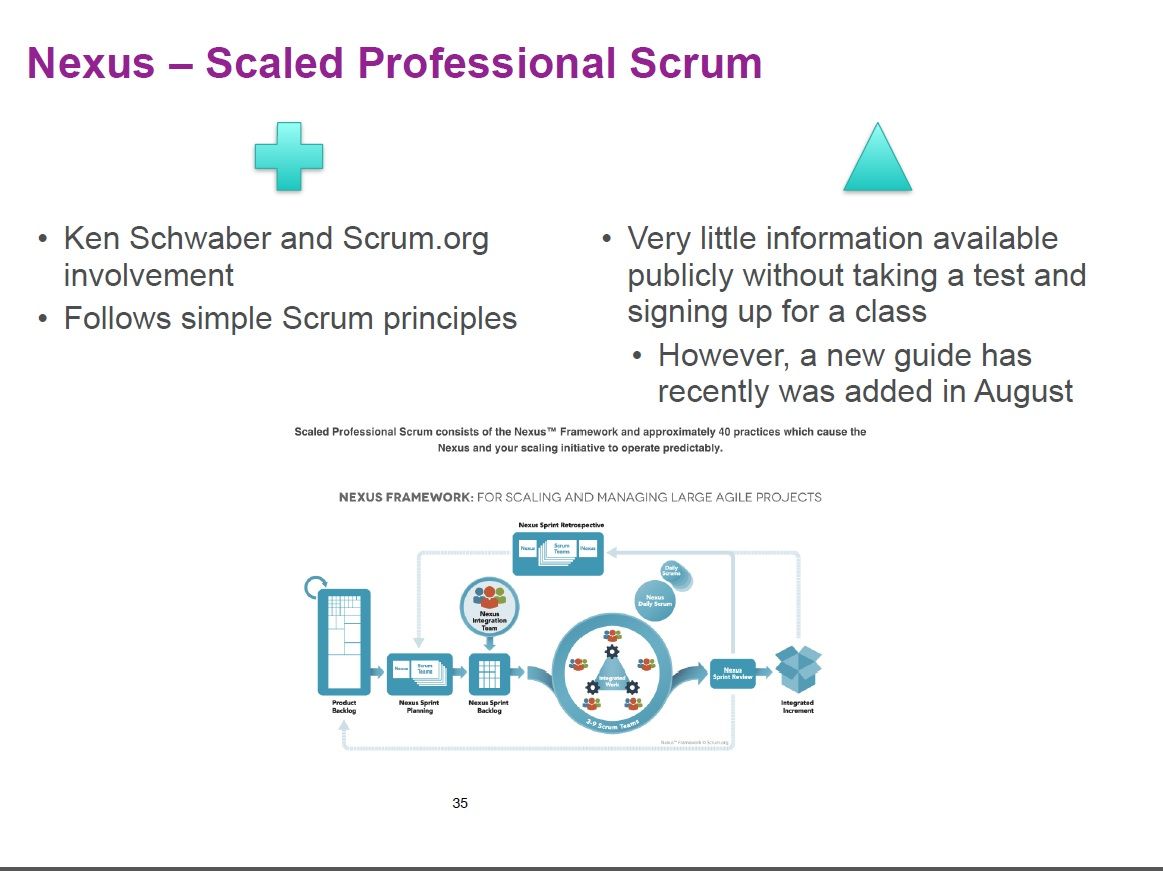 He pointed out some important factors to take into account, irrespective of your scaling model: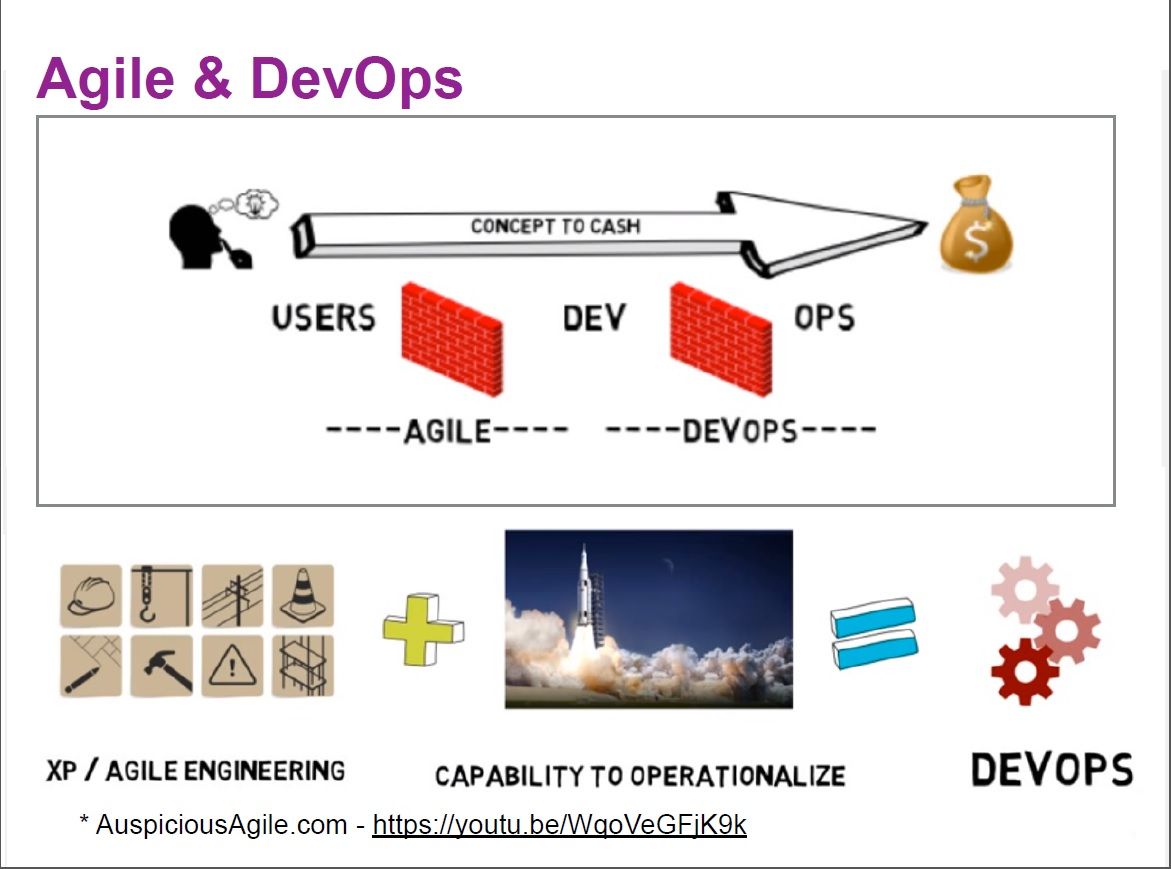 He ended with a strong message and warning: Don't scale unless it really is necessary - don't scale without a clear goal, otherwise you are simply adding complexity to your process without adding value to the organisation.
He will repeat the talk at the Agile Tour Singapore conference on the 28th of November.