At the Agile on the Beach 2016 conference, Elizabeth Pope presented "10% Time: The Pros and Cons", and discussed her experience of implementing the concept of devoting a percentage of work time to R&D and learning, which was popularised by Google with their '20% time'.
Pope, Web Team Lead at Holiday Extras, began by explaining that '10% time' is essentially allocated hours in the working week that are not focused on 'business as usual (BAU)' work, and can instead be used for research and development, and learning and professional skills development. In a typical UK-based working week, this means that 4 hours (half a day) per week are available for these activities.
Reflecting on the implementation of 10% time at Holiday Extras, which was named 'Project Lounge', Pope presented a mobile phone app that was developed as a result of experimentation within the allotted time. The application allows users to provide details of their next holiday so that a count-down can be displayed on the screen. To date this app has over one hundred thousands downloads, and now has a dedicated developer assigned to the project. Although not every project undertaken in 10% time results in tangible output, the goals is to develop skills and knowledge to help the organisation innovate, and to help accelerate professional development for the individual.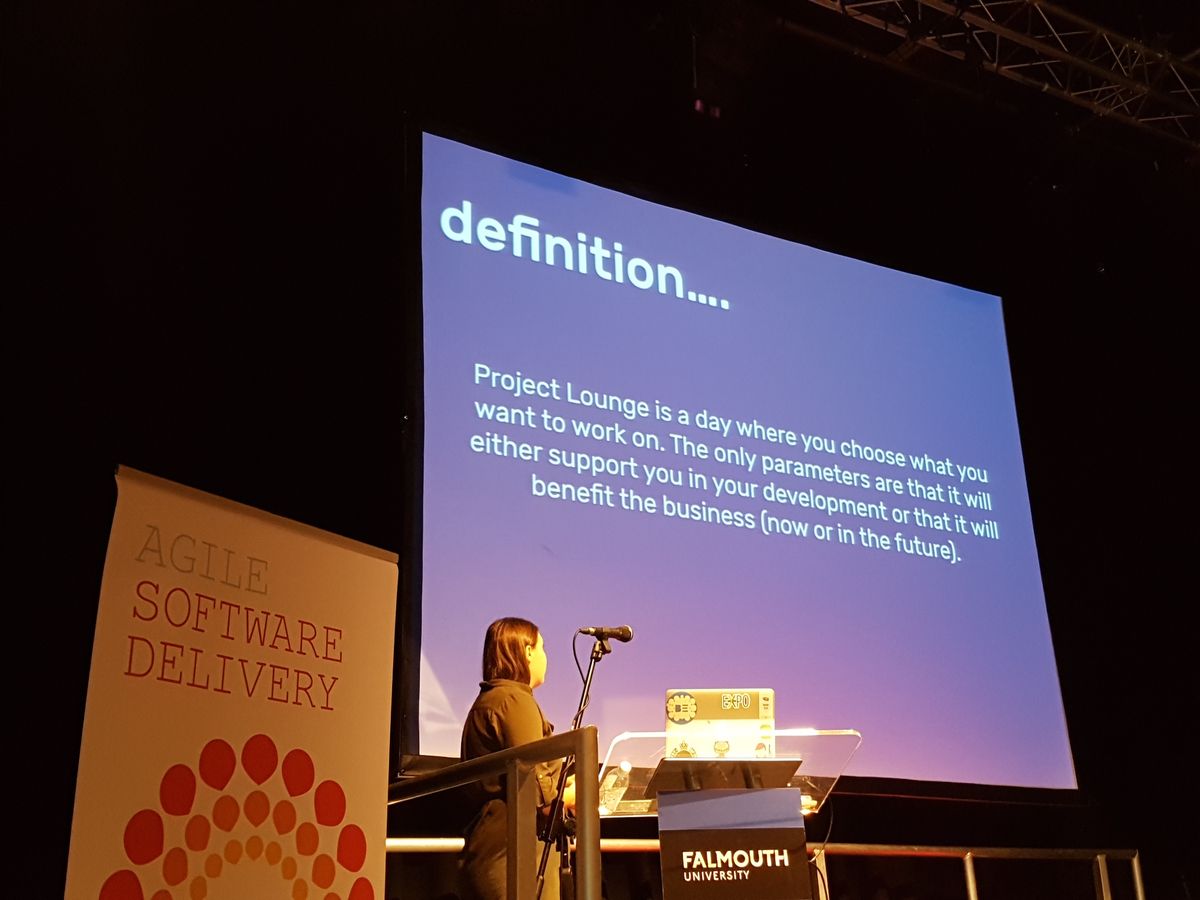 Pope described the benefits of 10% time being: individual development, developing expertise or new learning; experimental work that can drive innovation for the company; increased efficiency, as developers spent time automating tasks that could not be justified under BAU; increased collaboration, as frequently projects were worked on by people from multiple teams; increasing engagement and developing 'self organisation' skills, as people had to choose, plan and prioritise their own work; and bug fixing and removing tech debt that was not indicated as high priority, but was nevertheless annoying to the development team.
The drawbacks of 10% time can include: confusion, as there can initially be too much choice of of what to work on; difficulty in getting buy-in and measuring the value (and justifying to senior leadership); cancellation of 10% time when high-priority issues emerge; people taking the time for granted, and not getting as much out of the experience as they initially did; the risk of creating rifts throughout the organisation, as it is often seen that only the development team can participate (and for example, not testers or project managers); and the feeling that 10% time isn't enough to keep pace with the continued skill development required.
Pope suggested that in order to make the most of 10% time, the following approaches and tactics are important:
Reduce barriers to entry by helping with the initial organisation, suggesting topics/work, and supporting people taking part
Support the non-development teams, and encourage them to take part
Encourage collaboration, and help people feel wanted - not everyone will know what to do with this time
Involve all of the development teams, and encourage the cross-pollination of ideas and multi-team projects
Make the value obvious (e.g. new learnings, bug fixes, and automation implemented), and learn from bad projects
Balance the business and individual needs
If 10% time has to be cancelled, then the reason (and motivation) must be clearly communicated
Strive to keep the allotment of 10% time implemented regularly
The talk was concluded with Pope discussing that although there have been challenges, she believes that 10% time is highly beneficial for both individuals and the associated organisation. As with many things in business, there are risks, but these must be identified, discussed and mitigated. Feedback from the development team has been overwhelmingly positive.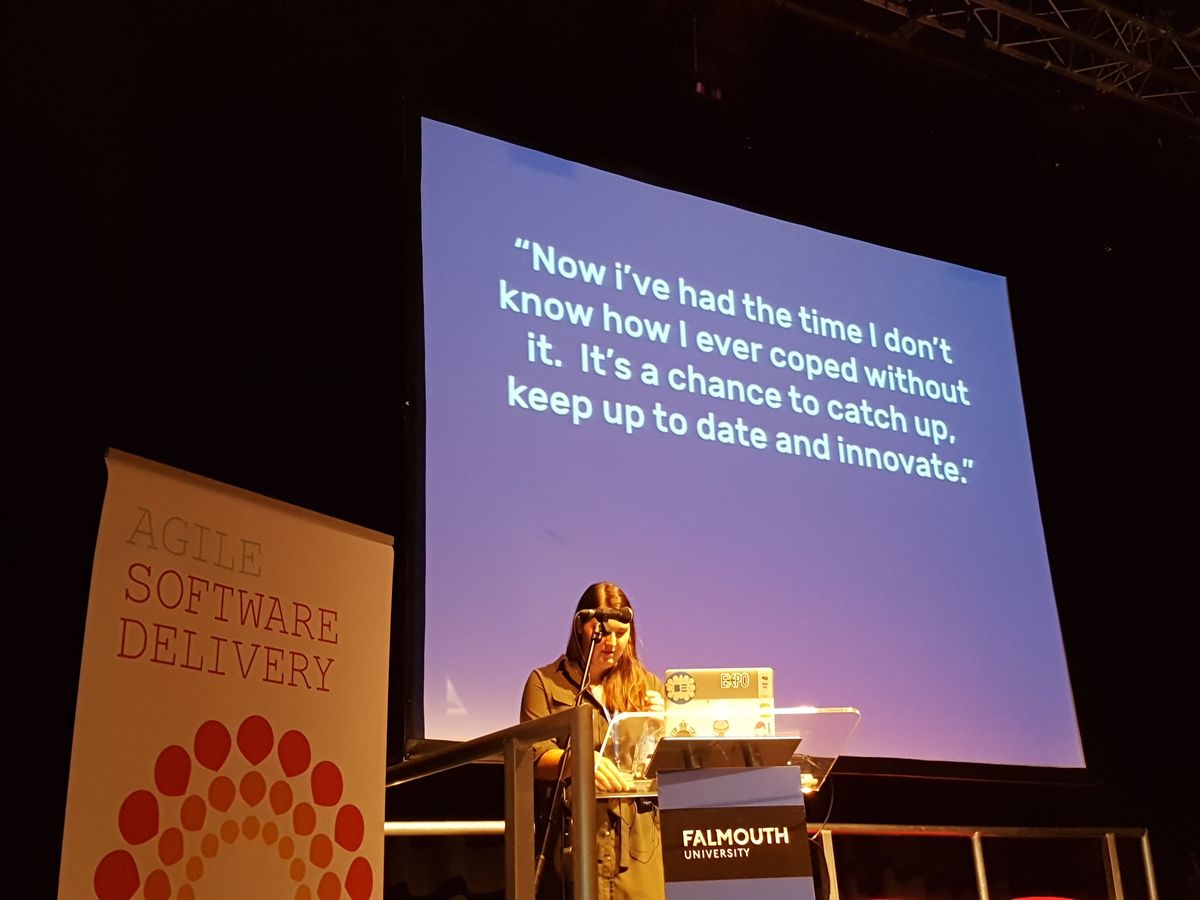 Additional information about 'Agile on the Beach' can be found on the conference website, and by following the 'agileotb' Twitter hashtag. The video for many of the conference talks will soon be uploaded to the Agile on the Beach YouTube channel.