Microsoft recently announced that the Azure Archive Storage has become generally available. The archive feature for Azure Storage has been available in preview with customers for a few months with customers, and the release includes Blob-Level Tiering. This tier enables customers to optimize storage of the lifecycle data across tiers.
The Azure Storage team launched Cool Blob Storage last year to enable customers to reduce their storage costs by tiering their infrequently accessed data to the Cool tier. With the Archive tier, they can store their rarely accessed data and further reduce costs.
Azure Storage now has three tiers, Hot, Cold, and Archive. Nevertheless, each tier differs in availability, usage charges, storage duration of data, latency, scalability, and performance.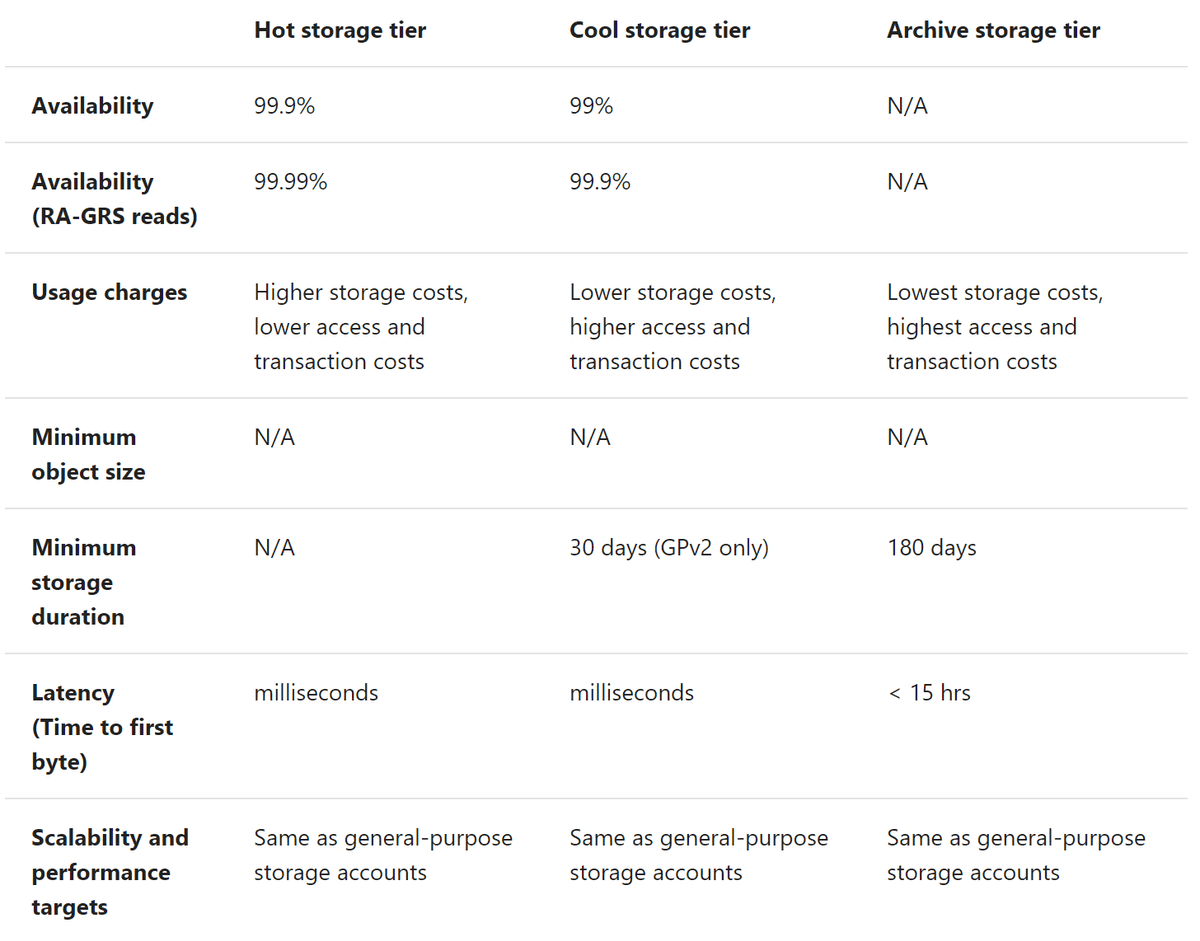 Source: https://docs.microsoft.com/en-us/azure/storage/blobs/storage-blob-storage-tiers
With the Blob-Level Tiering capability customers can tier their data at the object level, which means they can change the access tier of a single object among the Hot, Cool, or Archive tiers. Both Archive Storage and Blob-Level Tiering are available on both new and existing Blob Storage and General Purpose v2 (GPv2) accounts. The data in these tiers can be accessed via the Azure portal, PowerShell, and CLI tools, REST APIs, Microsoft Azure Explorer and programming languages such as .NET, Java, Python, or Node.js client libraries.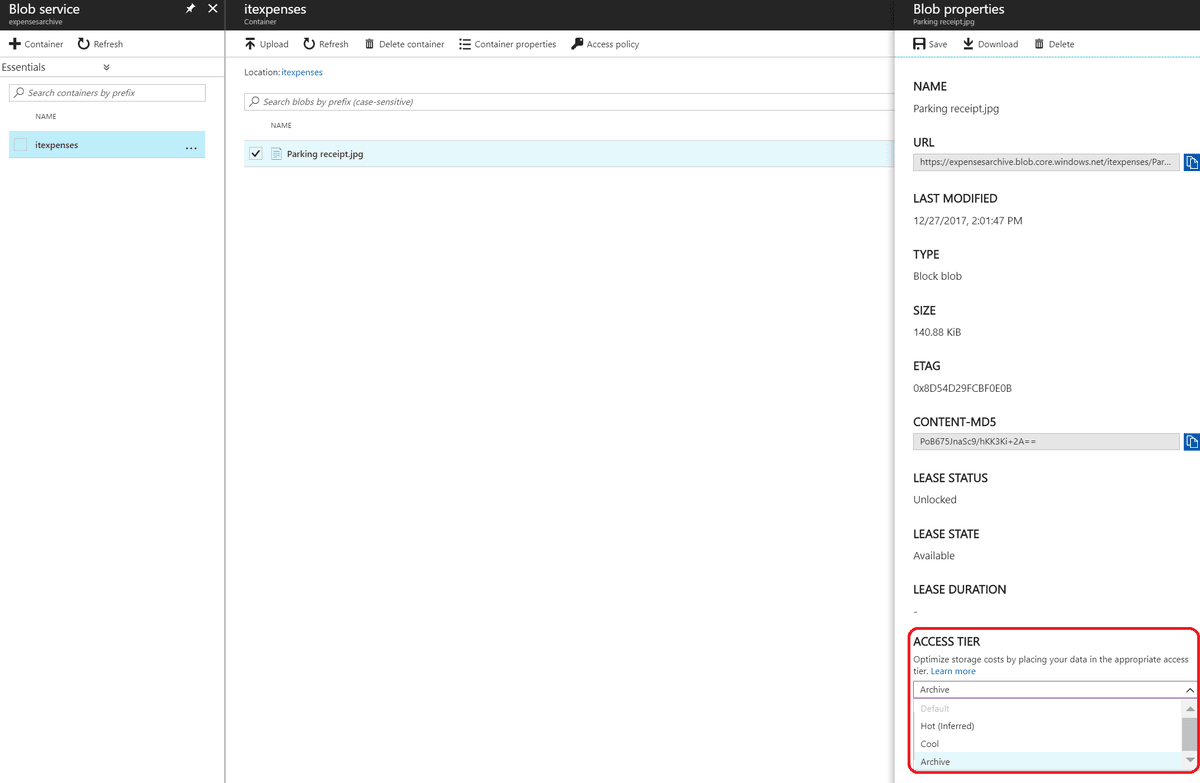 One of the Azure Storage Archive early adopters is HubStor, which provides a secondary storage solution available as Software-as-a-Service (SaaS) in the Microsoft Azure cloud platform. Their CEO, Geoff Bourgeois, said:
By solving the problem of cold storage in the cloud, organizations can reduce their risk and operating complexities for critical requirements such as compliance. HubStor participated in Microsoft's private preview program to have early access and to provide our customers with a timely integration to Azure Archive Storage and Blob-level Tiering features.
Moreover, even one of the world's leading providers of data migration and management solutions for the Microsoft Cloud, Archive360, has launched a new product, called Archive2Azure, a long-term intelligent data management and compliance archive solution supporting the Archive Blob Storage Tier. Bill Tolson, vice president of marketing at Archive360 said:
The new Azure Archive Blob Storage tier combined with Archive2Azure software is a boon for Records Managers, Archivists, HR departments, IT departments, and Legal departments – across virtually every industry vertical – anyone that collects and stores low-touch data for long periods of time, that must ensure its availability, protection and security.
The pricing for the Archive starts at $0.002 per gigabyte per month; see the pricing details valid from 1 February on the Archive Storage general availability pricing page. The capability is available in 14 regions, and the full documentation on Azure Storage is available on the Microsoft Azure documentation site.