Microsoft announced the general availability of the integration of IoT Hub with Azure Event Grid after a public preview period of six months. With the combination of IoT Hub and Event Grid, customers can enhance the support of device events to automate actions like database updates, ticket creation, and billing management.
The integration of IoT Hub and Event Grid will go GA with four events - device created, deleted, connected, and disconnected. Iot Hub is the publisher of these events, and any time these events occur a customer can subscribe to these events and handle them accordingly through other Azure Services like Logic Apps, Functions, Event Hubs, or even other third-party services. Event Grid is a fully managed eventing service in Azure, as reported earlier this year by InfoQ. Essentially, Event Grid makes any polling mechanism or the need to maintain other such services obsolete.
Source: https://docs.microsoft.com/en-us/azure/iot-hub/iot-hub-event-grid
On the IoT Show about IoT and Event Grid, Ashita Rastogi, program manager, Azure IoT, said that the addition of IoT Hub as a publisher for events and reacting to them via Event Grid was implemented in order to simplify IoT for their customers. Rastogi provided an example of security and compliance around the monitoring of hotel building and fire sensors. When someone adds a new fire sensor, a device created event is raised, which can trigger a notification to let someone check the sensor for compliance. Furthermore, when a sensor would reach the end of life or malfunctions, an email or text message could be sent out to an engineer to replace or check the device. The key, according to Rastogi, is to trigger something, accelerate time to act and time to value for customers.
Event Grid allows filtering on, for instance, Device ID or other elements defined in the schemas for IoT Hub events. With event subscriptions, customers can subscribe to specific events and specify their filters. Subsequently, they can tie the subscription to for instance an Azure Service like Logic App to handle the event using a Webhook mechanism.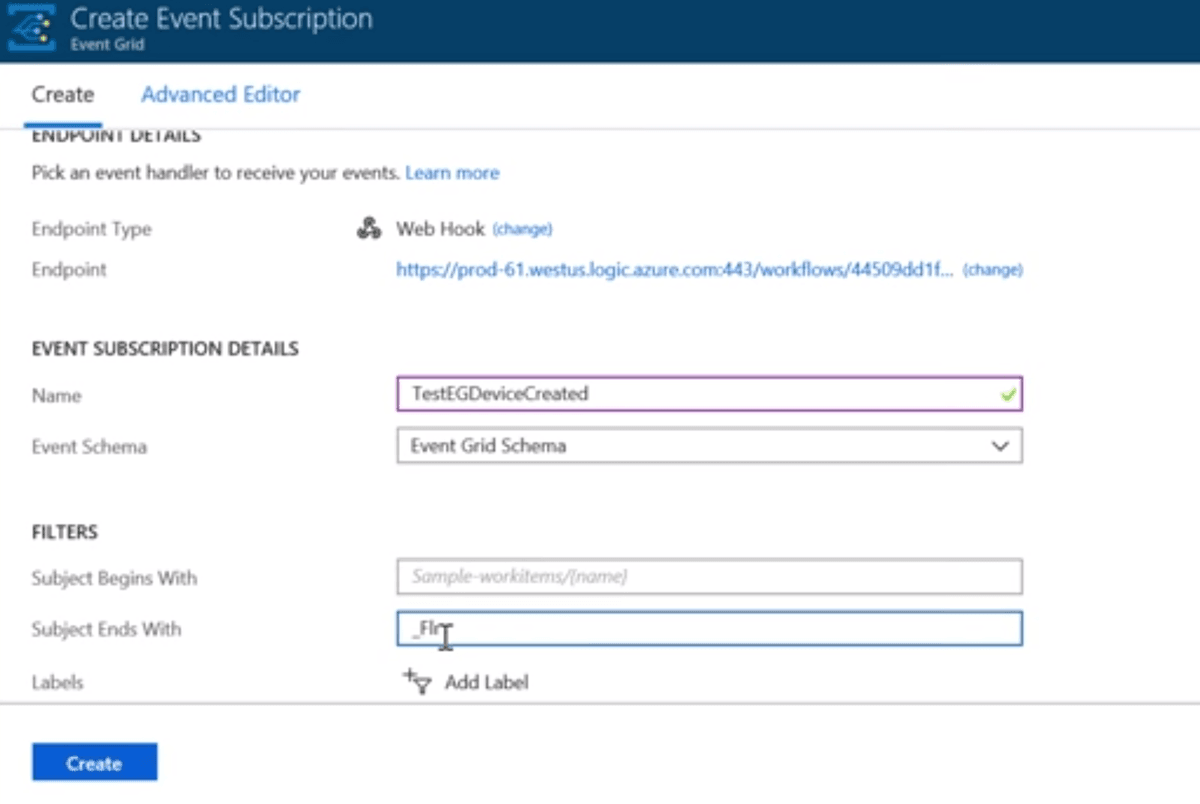 Source (screenshot the IoT show): https://youtu.be/0xIi0rrBxxM
Currently, the IoT Hub as publisher of events to Event Grid is available in various regions around the world; Microsoft plans to with Eastern US, and Eastern Canada soon. The pricing details of Event Grid are available on the pricing page.