I would absolutely recommend QCon. There is no other place where I could befriend a Java Champion, have lunch with the person who created Chaos Engineering at Google, and then listen to presentations by Rust and WASM core team members in a single day, with no barriers. The whole conference was so well-balanced and touched most of the hot topics in the industry. I learned so much, I came back into the office after three days feeling so energized and excited to share all the knowledge and implement new practices. - Elisabeth Balogh - QCon Attendee
Registrations for the 13th annual QCon San Francisco (Nov 11-15, 2019) are off to a great start. With less than 15 weeks until the conference, and savings of $645 before the early bird ends on August 24th, there is no better time to reserve your spot for this professional software development conference.
QCon San Francisco 2019 is organized around 18 editorial tracks, which is what we call the curated talks focused on developer learning, plus three additional sponsored tracks that are clearly marked on the schedule and in the QCon app. If you're a technical leader, individual contributor, chaos engineer, or are focused on machine learning algorithms, then we have 18 tracks of hand-picked talks that are curated by software development leaders working within these areas:
Track Highlight: Living on the Edge : The World of Edge Compute from Device to Infrastructure Edge hosted by QConSF chair, co-host of the InfoQ Podcast, & VP of technology @SectionIO, Wes Reisz
How do you define edge computing? And, more importantly, what does it mean for your architecture?
This track explores architectures leveraging the device and infrastructure edges in modern application architecture. It examines the capability of pushing code closer to the user than ever before in order to handle new and innovative use cases. Look for talks exploring federated learning through training localized machine learning models on-device, Kubernetes clusters being deployed to hundreds if not thousands of "on-prem" locations, WebAssembly (Wasm/WASI) implementations in caching tiers, and application architectures for application gateways, content delivery, streaming, and more.
While the modern edge may not be the easiest thing to define, it is a place to deliver value to your customers, and it is also altering what we think is possible for application architecture.
"Bleeding edge for the enterprise"
QCon is unlike any other conference. QCon is a conference where software leaders from companies that tend to be in the early adopter or early majority when adopting new technologies or practices attend to learn from their expert peers. As such, tracks and topics at QCon are selected with a singular focus on innovator, early majority and early adopter trends, and are presented by real technical leaders, engineers and data scientists that work in companies that have a proven track record for software innovation.
Want to know what's happening internally in the best engineering teams from Silicon Valley and abroad? Come to QCon and find out.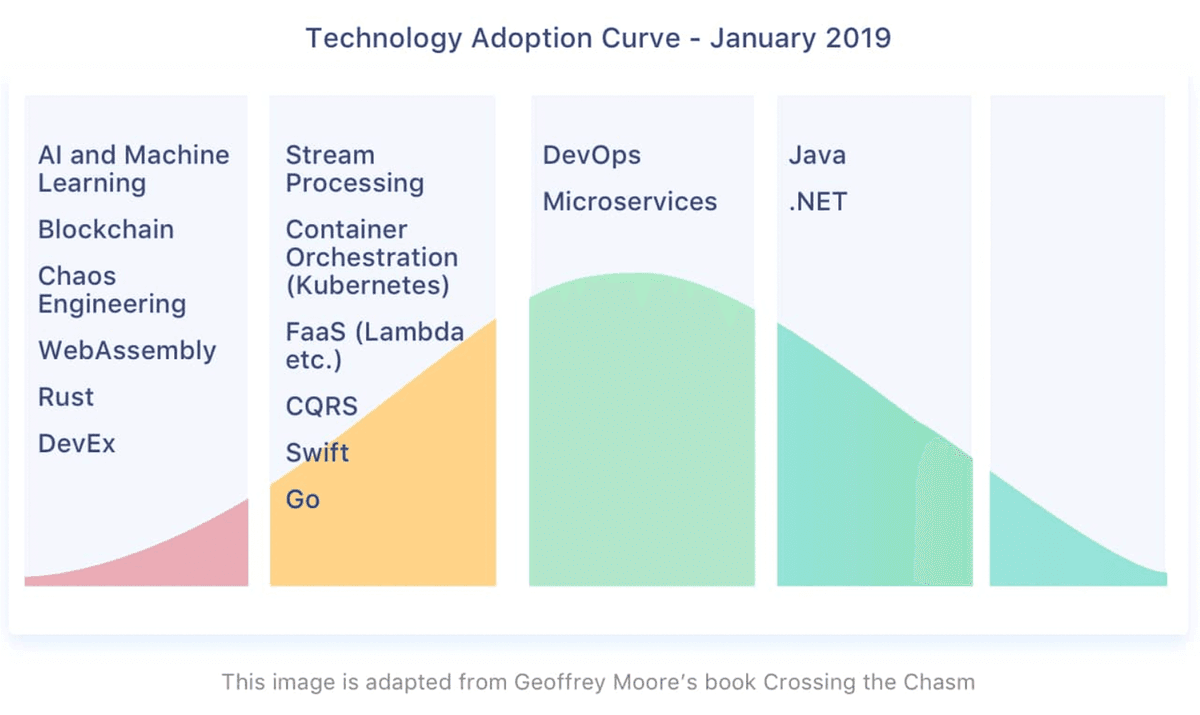 Coming soon: AI and ML Learning Paths at QCon San Francisco 2019
QCon isn't just about the three-day conference. We feature additional days that offer the opportunity to deep-dive into a topic. New for QCon San Francisco 2019 will be AI and ML Learning Paths. These learning paths offer a structured, intensive, two-day focused sessions on this emerging trend to help you develop your knowledge and skills. Keep an eye on the QCon San Francisco website for updates on the learning paths as we announce more details.
Still thinking about registering? Here's a summary of what QCon San Francisco offers:
Learn from speakers who are practitioners, ­not evangelists
Interact with high-­level peers: 2/3 of the QCon audience are team leads or architects
Hear what the big companies and cutting edge organisation are doing and planning
Tap into your peers' brainpower to discuss and help solve your company's specific problems
Discuss culture and management issues in software development
Be exposed to a variety of different platforms and languages
Enjoy a 'We ­Care' conference experience
At QCon we search out the committers, the maintainers, and the people moving our industry forward, and ask them to tell us about their experiences.
Registration is $2,135 ($645 off) for the three-day conference if you register before August 24th.