It is with great sadness that we announce that InfoQ editor Jan Stenberg has passed away due to complications from COVID-19. Jan was a well-known writer within the technology space, and was a frequent attendee at conferences held around the globe. He will be deeply missed within the InfoQ community.
Jan worked as an IT consultant for over 25 years in northern Sweden, and had experience in building systems on both the .NET and Java platforms. Over his career he worked on a range of systems, from large, service-oriented architectures through to web-based and rich client applications, and even down to hardware-related software.
He authored 270 news articles on InfoQ, across a range of topics. Jan was particularly well-known within the architecture and design space, and most recently he focused on covering topics such as event-driven systems and microservice architectures. He is remembered fondly by his InfoQ colleagues:
"Jan had the distinction of being the person who had attended the most QCons in London. His contributions to InfoQ and his active presence at QCon London will be deeply missed. I can honestly say I don't think I've met a kinder soul." - Wes Reisz, chair of QConSF/co-host of The InfoQ Podcast
"I have been working with Jan at InfoQ ever since he joined our writer team in 2013. Jan put a lot of research behind his writing and tried to extract and share the most valuable insights with our readers. Jan was also a warm human being, always with a smile on his face." - Roxana Bacila, head of editorial operations, InfoQ
"I had the pleasure of sitting next to Jan at a QCon London editors' dinner and was amazed at the genuine passion he had for his work and family life. Jan was a great soul and one of the kindest people I've ever met." - Nitin Bharti, product manager, InfoQ
"Jan has been an integral part of InfoQ for many years. We would meet in person once per year in London, and we would have great conversations. He would always bring up valuable insights, and his character made him a pleasure to talk to. So even though we would not interact much throughout the year, meeting him at QCons felt like getting together with an old friend." - Dio Synodinos, president of C4Media (InfoQ/QCon)
Jan leaves a virtual legacy of hundreds of technical articles that will continue to be available over the coming years. Much of his writing was timeless, and we are sure that we will frequently be quoting his work and ideas.
Jan Stenberg was a great InfoQ editor and a superb friend. He was always happy to take time out to share his ideas, pause for fika, or simply share his love of travel and F1 racing. He was not only extremely knowledgeable, but also a kind and gentle soul who touched the lives of many people all over the world, including conference attendees, readers of his content, and the entire InfoQ team.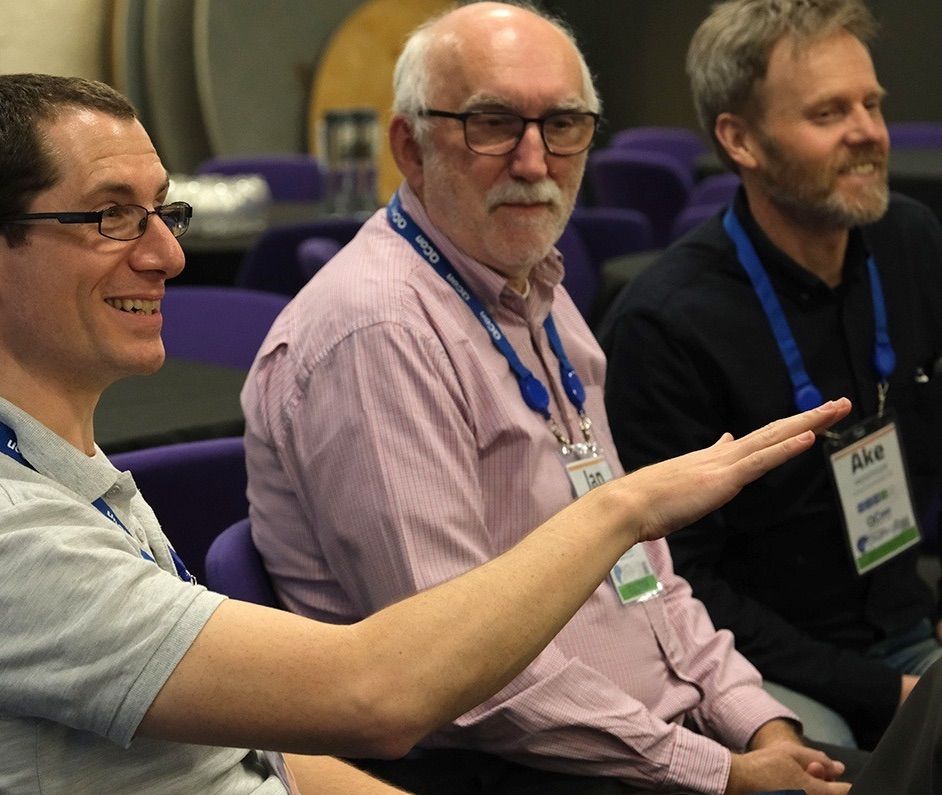 Our thoughts are with his family and friends at this difficult time. Donations in Jan's name can be made to the COVID-19 Solidarity Response Fund for WHO.