Microsoft recently announced new satellite connectivity and geospatial capabilities for Azure Space. The cloud provider introduced the preview of Azure Orbital, a ground station as-a-service that provides communication and control of satellites, and added geospatial and data analytics partnerships with Esri, Blackshark.ai, and Orbital Insight.
Launched just over a year ago, Azure Space is a collection of several products and agreements to provide access to satellite data and connectivity from Azure. Designed for industries such as agriculture, energy, and telecommunications, Azure Orbital eliminates the technical and scheduling challenges of managing a ground station network. The preview includes support for Microsoft and KSATlite ground stations.
Tom Keane, corporate vice president at Microsoft Azure, explains:
Connectivity from a satellite to a ground station has depended on expensive and inflexible radio hardware. Azure Orbital takes advantage of virtualization, which moves functionality from proprietary hardware into software that can be deployed on general-purpose hardware to deliver a more scalable and cost-efficient solution for customers.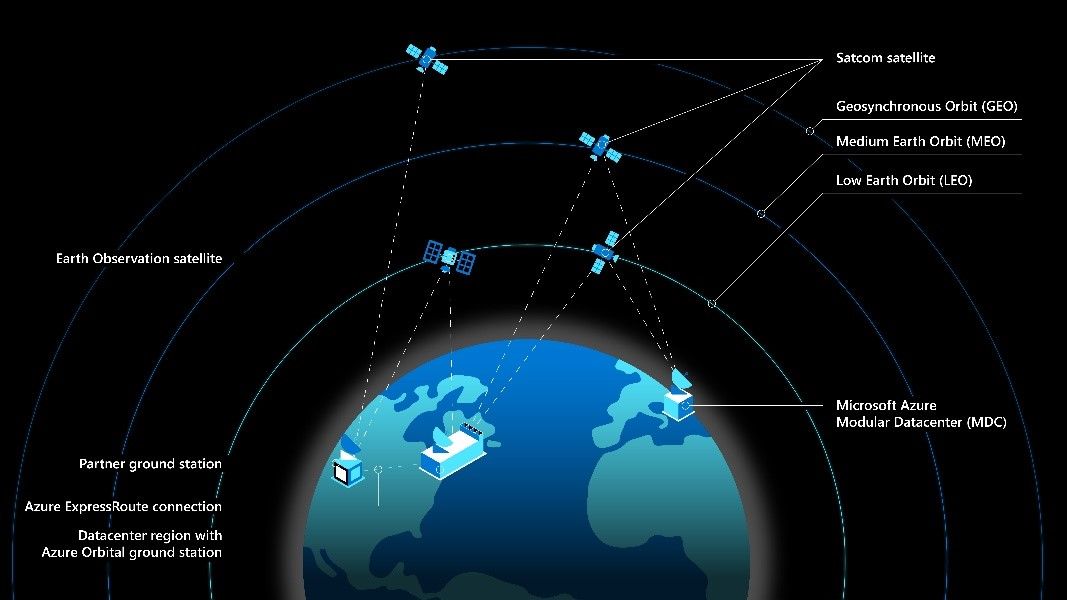 Source: https://azure.microsoft.com/en-us/solutions/space/
As covered by Microsoft in a separate article, identifying wetlands at risk and tracking thousands of container ships are among the new use cases for Azure Space. Aravind Ravichandran, director of strategy space at Tomorrow.io, comments:
This could potentially end up being a nice go-to-market strategy for the existing & emerging EO (Earth Observation) companies!
A new capability for Azure Space, SpaceEye is an AI-based system that generates cloud-free optical and multispectral imagery. Keane adds:
67 percent of the world is covered in clouds—a major challenge for Earth observation from space is that much of the Earth is covered by opaque clouds (...) SpaceEye uses the Synthetic Aperture Radar (SAR) instrument from the Sentinel-1 mission as a baseline data source—as radar data is not affected by cloud cover. SpaceEye then combines this radar data with historical optical imagery to generate an AI image prediction of what it looks under the clouds.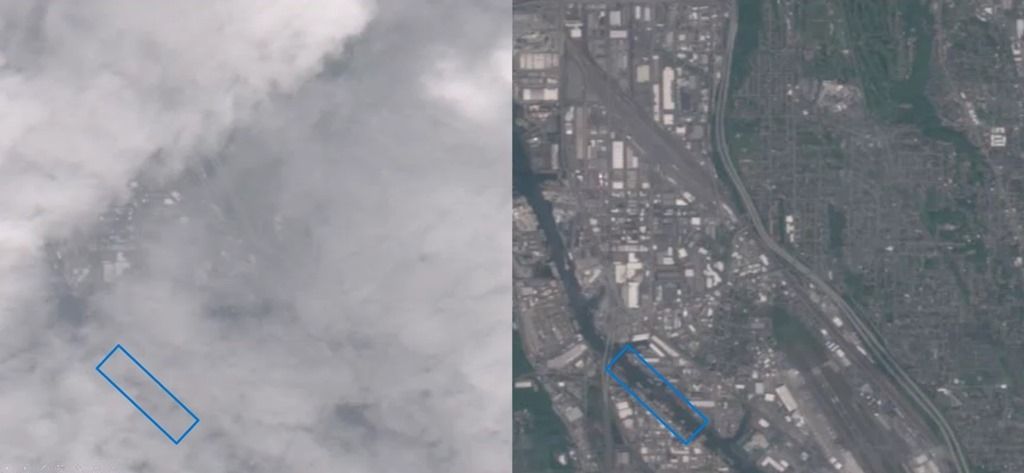 Source: https://azure.microsoft.com/en-us/blog/new-satellite-connectivity-and-geospatial-capabilities-with-azure-space/
Thanks to a new partnership with Airbus, Microsoft will add the aerospace corporation's satellite imagery and elevation data to Azure Maps. Amanda J R Moore, IT consultant, tweets:
Space the final frontier: Azure Space Satellites and Airbus - of course interesting times ahead.
Azure is not the only cloud provider targeting the space market: Ground Station, a managed AWS service to control satellite communications, was a main topic in Werner Vogels' keynote at re:Invent and recently expanded support for Software Defined Radios.