Presentations
41:57
DevOps
DevOps
Follow
827 Followers
Stefanos Zachariadis discusses techniques for bringing testing to production, showing how to sanity check a live system using end-to-end testing, and limiting interference with real users.
47:04
DevOps
DevOps
Follow
827 Followers
Dave Farley discusses using acceptance testing to work quickly and effectively, building functional coverage for complex enterprise-scale systems, and managing and maintaining those tests.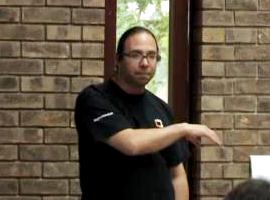 01:15:34
Followers
Paul Grenyer discusses why and how to create a Walking Skeleton - an implementation of the thinnest possible slice of real functionality that we can automatically build, deploy and test end-to-end.
44:29
Followers
Yehoram Shenhar and Alistair McKinnell present a way of doing testing having every team member involved in planning, estimating, and defining tests, testability being an architectural system attribute
35:01
Followers
John Hughes explains how Quviq tests embedded ECU software for AUTOSAR compliance using QuickCheck.