Interviews
17:09
Followers
Randy Shoup talks about designing and building microservices based on his experience of working at large companies, such as Google and eBay. Topics covered include the real impact of Conway's law, how to decide when to move to a microservice-based architecture, organizing team structure around microservices, and where to focus on the standardization of technology and process.
27:00
Followers
Simon Wardley talks about Amazon and it's competitive landscape, including Google, OpenStack, telcos and the hardware manufactures. Looking at how Amazon got to be so dominant in the IaaS space, the missteps by established vendors in letting it, and where future competition might come from. With a short detour to discuss Cloud Foundry and platform strategy.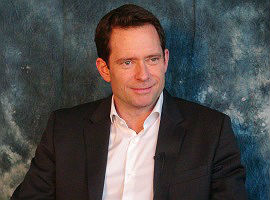 33:48
Followers
Cloud Foundry creator Derek Collison talks about building the next generation of PaaS with his Continuum product at Apcera, and how Go was chosen as the core language for its development. He also talks about his earlier career at Tibco, Google and VMware, and the role of messaging systems like AMQP and MQTT.
30:58
Followers
Rob Pike discusses Google Go: OOP programming without classes, Go interfaces, Concurrency with Goroutines and Channels, and the Go features that help keep GC pauses short.
19:26
Followers
In this interview, Google's Josh Bloch shares his views on the open-source Java landscape as well as on the future of the Java language, including changes being implemented via Project Coin. Bloch also discusses support for multi-core in programming languages, support for multiple languages on the JVM, Java pain points and the "next big language."
36:20
Followers
Juergen Hoeller explains the past and future of the Spring framework: how it will make use of Java 7 features like Fork/Join, work with JEE6 and PaaS platforms, and much more.
22:14
Followers
In this interview Google tools honcho from Brad Abrams talks about how Google tools integrate with Spring tools to help make Java developers' lives easier. Abrams discusses Google's reasons for targeting the popular Spring Framework. He also delves into the integrations between Google App Engine, Google Web Toolkit (GWT) and Speed Tracer with Spring tools such as Roo, STS, Spring Insight and more.
22:22
Followers
In this interview, Doug Crockford discusses his views on HTML5, which basically amount to a warning that the technology is not quite ready and poses potential risks is widely adopted too quickly. Crockford also talks about the evolution of JavaScript, which has become his favorite language, and of the ECMAScript 5 standard. In addition, Crockford calls for the eradication of IE6.
43:07
Followers
In this interview conducted at the SpringOne 2GX conference, Rod Johnson talks about the new advancements SpringSource is bringing to the enterprise Java space, including new cloud options. Johnson discusses open-source Java in general, including the flap over the direction of OpenJDK and Apache Harmony. And he delves into the new Code2Cloud effort from SpringSource and Tasktop, and much more.
40:57
Followers
Dion Almaer and Ben Galbraith open with a definition of the Open Web, the tension arising from multiple Web technologies, the diversity and "polyphony" of Open Source, the future of Web development tools, and the debate associated with the possible evolution of Javascript. The potential impact of HTML 5 on tool and Web development in general is discussed.