37:58
Culture & Methods
Culture & Methods
Follow
217 Followers
Mário Areias presents the challenges in delivering care in Haiti, dealing with legacy code and infrastructure limitations.
38:36
Architecture & Design
Architecture & Design
Follow
770 Followers
Daniel Pezely discusses the 10 fold performance increase of a Lisp and C system after rewriting it in Erlang, outlining where issues existed before and the design and implementation of the new system.
46:51
Followers
Hadi Hariri takes a look at code usually written when developing business applications and how to refactor this using functional paradigms, and more importantly, see if these provides any value.
45:23
Followers
Donald Belcham presents design patterns and development concepts that protects one's code from external systems that may change in uncontrollable ways.
48:58
Followers
Rachel Laycock focuses on the architecture of an application, addressing patterns such as microservices and evolutionary architecture, which can speed up delivery.
48:37
Followers
Jon Neale, Ragnar Dahlen discuss the challenges dealing with large Clojure legacy code at uSwitch.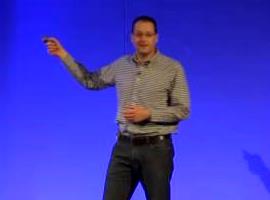 47:25
Followers
Robert Annett explores some of the issues of upgrading, maintaining or replacing legacy Java and .NET applications that haven't been touched in a decade, providing advice on solving common problems.
01:13:14
Followers
Mike Long describes techniques for managing large legacy restoration projects, using a roadmap, prioritizing technical debt remediation tasks and motivating devs and stakeholders during the process.
58:37
Followers
Sandro Mancuso runs a hands-on demo adding tests to a Java legacy code then refactoring it.
55:39
Followers
John Davies walks through a reference implementation of a in-memory database meant to combine dozens of different legacy databases developed by banks over time.
01:15:19
Followers
Robert Reppel discusses applying DDD and SOLID techniques in order to improve legacy code, exemplifying with real code.
01:00:36
Followers
Håkan Råberg and Jon Pither on introducing Clojure to an investment bank team having a large Java code, dealing with cultural differences, the lessons learned, and ways of dealing with legacy code.