Mattias Skarin, co-author of InfoQ's popular mini-book on Kanban and Scrum, shares a set of kanban boards that can be used to visually manage anything from system administration, to development teams with multiple clients, to sales. Below are four interesting examples of how kanban boards can be used to visually manage several different scenarios. (Mattias shares twelve different kanban boards on his blog site.)
For those who are not already adept at reading kanban boards, it helps to view the most simple of them, a kanban board for Scrum. As the notes on the left indicate, you have the context - answering the question "who can use this board?", and pros and cons, which in this case would be to flatten out your burndown chart.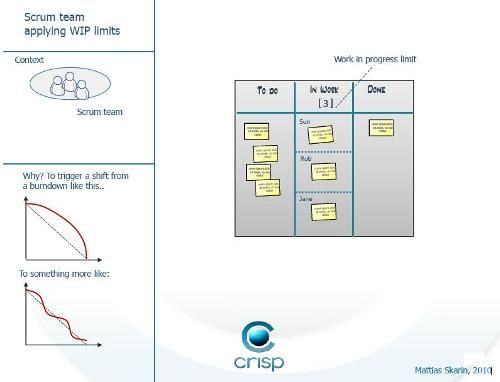 The next example answers the question "what if I have multiple clients?" In this example we can see that a team will end up having one value stream no matter how many clients they are working with.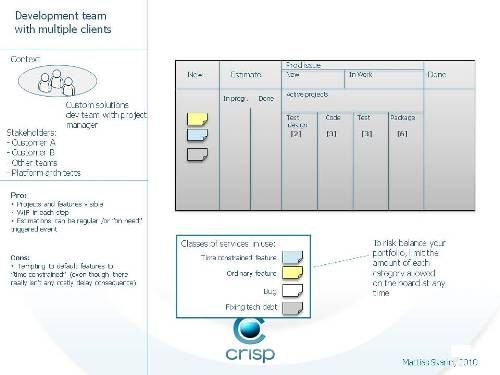 Another interesting application for a kanban board would be for system administrators who have a completely different set of requirements than a typical development team: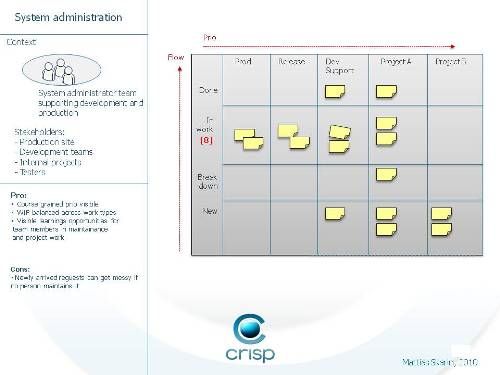 And finally, there is the kanban board for sales which can be a great visual tool for organizations with a lean culture.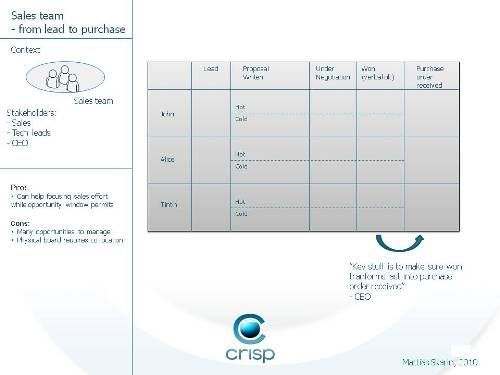 Remember, eight more kanban boards can be found on Mattias' blog.
If you are new to lean and kanban, these may give you some ideas. If you are more experienced, have you found similar uses for kanban? Have you found other configurations that you have found useful? Please share your experiences with the community.