Cap Gemini's Steve Jones has had a lot to say over the years on SOA. Recently he's been looking at DevOps and "what I've been seeing is that companies that having been scaling DevOps tend to run into a problem: exactly what is a good boundary for a DevOps team?" Steve points out that DevOps is not exactly (all) new, but an evolution of practices that have been in use for years. As he says:
Back in 2007 I gave a presentation on why SOA was a business challenge and in there were two pictures that talked about how you needed to change the way you thought about services
The first diagram "says that you need to think about a full lifecycle".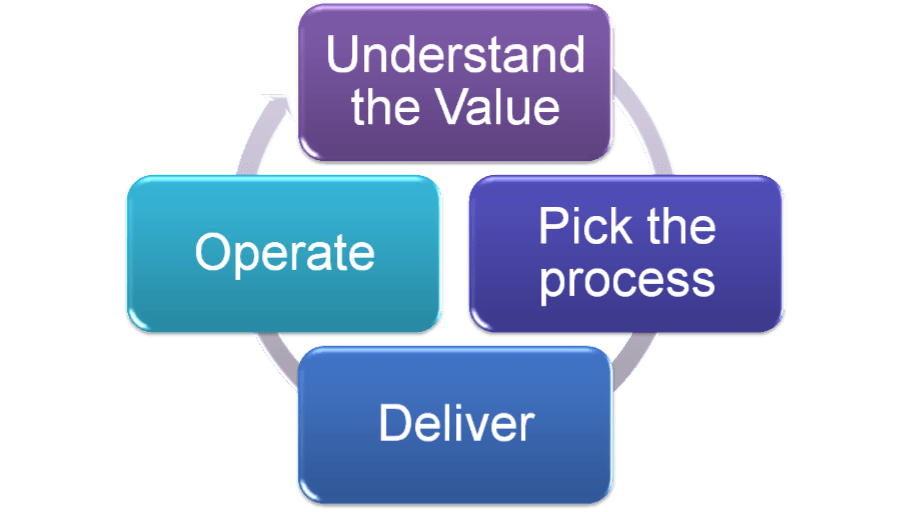 Whereas the second diagram "talks about the needs to have an architect, owner and delivery manager (programme manager)".
Steve is pleased to see this now becoming standard practice because he points out that back in 2007 this is precisely what various SOA practictioners were doing, getting the architects and developers to be accountable for the full lifecycle. As a result, he believes there are also a lot of good practices and lessons from the past few years that can be learned today. However, Steve hasn't yet seen an answer to the question "What is my DevOps team and how do I manage a large number of such teams?"
This is where Business Architecture comes in, the point here is that its not enough to just have lots and lots of DevOps teams, you need to align those to the business owners and align them to the structure that is driving them.
And of course you also need the right processes and structures in place to ensure that teams know when to use the right service.
So in a DevOps world we are beginning to realize the full-lifecycle view on Business Services, providing a technical approach to automating and managing services that look like the business, evolve like the business and provide the business a structure where they can focus costs where it delivers the most value.
In summary, he thinks there's a lot that DevOps today can learn from Business Architecture, specifically on how to create and manage DevOps teams and ensure that are aligned to the business. Furthermore, by learning these lessons it's Steve's view that DevOps will be able to scale at "traditional complex organisations as well as more simple (from a business model perspective) internet companies".